Iraq
Iran raps deadly bombing in Arbil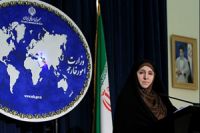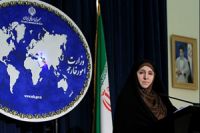 The Islamic Republic of Iran has denounced a bomb attack in Iraq's Arbil region that left at least six people dead earlier.
On Sunday, Iranian Foreign Ministry Spokeswoman Marzieh Afkham also expressed sympathy with the families of the victims.
Afkham said, "Terrorist acts are carried out in Iraq in line with the continuation of divisive moves by the enemies of unity, integrity, and security of this country".
She added that such bombings were meant to undermine Iraq's national unity and would "spread insecurity to various parts" of the country.
Earlier in the day, six people were killed by a rare bombing attack on the headquarters of the security services in the autonomous region's capital Arbil, about 350 kilometers (217 miles) north of Baghdad.
The attack, in which six militants were also killed, left at least 42 people injured.
Violence has surged across Iraq in recent months, reaching its highest level since 2008.