Syria
Iran raps foreign aid to Syria terrorists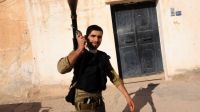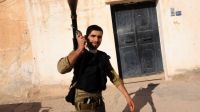 Iran's Deputy Foreign Minister for Arab and African Affairs Hossein Amir-Abdollahian says peace will be restored in Syria if foreign parties stop supporting the insurgents in the country.
Amir-Abdollahian said in an interview with Rusiya al-Yaum "If certain foreign parties stop supporting terrorists and certain militias in Syria, we will soon see the return of peace to the country.
He added in that case, a suitable ground will be found to complete reforms and support dialog between the government and the opposition.
Amir-Abdollahian added that Iran has presented a six-point plan to help resolve the unrest in Syria but also voiced Tehran's support for the peace plan of UN-Arab League Special Representative for Syria Lakhdar Brahimi.
Syria has been experiencing unrest since mid-March 2011.
On December 16, Iran unveiled the details of a six-point plan to resolve the ongoing crisis in Syria, which calls for an immediate end to all violent and armed acts.
The plan calls for sending humanitarian aid to Syrians following the end of all conflicts, lifting all economic sanctions imposed against the country, and facilitating the return of displaced Syrians to their homes.
It also urges talks between the Syrian government and the representatives of all Syrian groups regardless of their political and social tendencies in order to form a national reconciliation committee.