Syria
Iran raps Great Satan US destructive role in Syria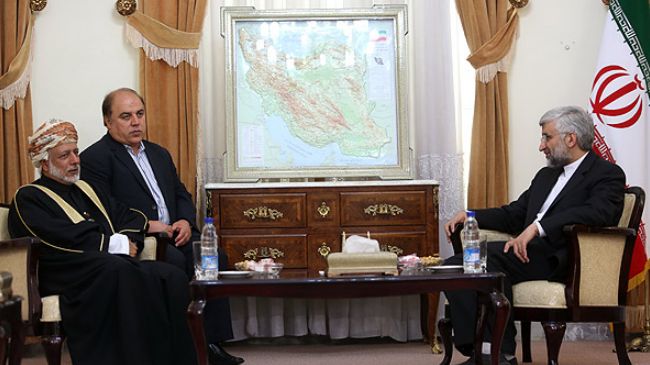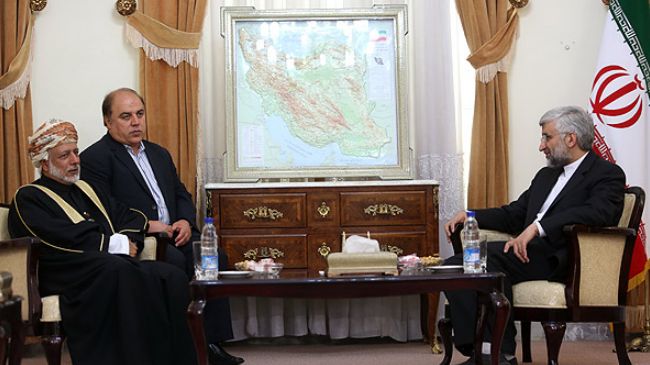 Secretary of Iran's Supreme National Security Council (SNSC) Saeed Jalili has denounced the US destructive approach to the Syrian unrest, warning that armed clashes would not be beneficial to any country.
"The US's destructive approach to the Syrian issue, support for violence, the arming of terrorists and financial support for terrorist currents in Syria are the major obstacles to resolving the crisis in the country," Jalili said in a meeting with Omani Foreign Minister Youssef bin Alawi bin Abdullah on the sidelines of the 16th Summit of the Non-Aligned Movement (NAM) in Tehran on Friday.
Those who turn public demands into armed clashes through sending arms and terrorism do not wish well for the people and their deeds would be in no one's interests, he added.
The SNSC secretary expressed the readiness of Iran, which holds the NAM rotating presidency, to open a new chapter for cooperation on regional and international developments by making use of the movement's potentials.
Syria has been experiencing unrest since March 2011. Damascus says outlaws, saboteurs, and armed terrorists are behind the unrest while the opposition accuses the security forces of killing protesters.
The Syrian government says that the chaos is being orchestrated from outside the country, and there are reports that a very large number of the armed insurgents are foreign nationals.
The Omani foreign minister, for his part, said his country seeks enhanced cooperation to find peaceful solutions to regional issues through dialogue.
In another meeting with Tunisian Foreign Minister Rafik Abdessalem, the SNSC secretary said the US cannot save the Israeli regime from regional and international political isolation by intensifying the violence in Syria.
He added that the Islamic Awakening in Tunisia and other regional countries provided Muslim nations with "important opportunities".
"If regional governments use this opportunity vigilantly, the biggest threat against the Zionist regime (Israel) will be formed," Jalili stated.
The Tunisian foreign minister, for his part, expressed his country's willingness to expand political, economic and regional cooperation with Iran.
Iran assumed the rotating presidency of the NAM for a three-year term during the 16th NAM Summit which wrapped up in Tehran on Friday.
Over 100 countries participated in the NAM summit, which kicked off on Sunday with a two-day expert-level meeting in the Iranian capital, followed by a foreign ministerial meeting that ended on Wednesday.