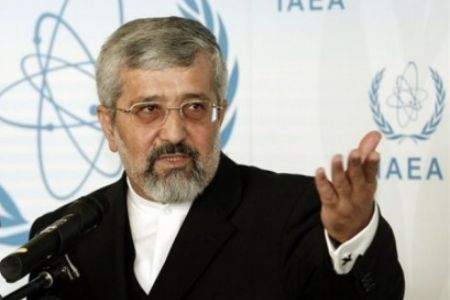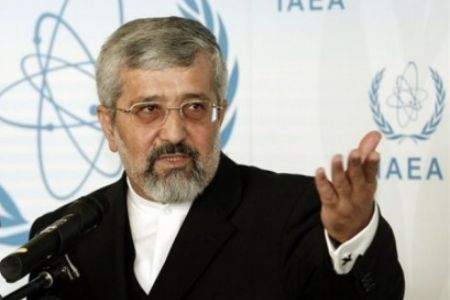 The Iranian envoy to the International Atomic Energy Agency (IAEA) has denounced the nuclear supervisory body for publicizing the names of Iran's nuclear scientists, Press TV reports.
"The release of the names of the Iranian nuclear scientists by the agency has made them targets for assassination by terrorist groups as well as the Israeli regime and the US intelligence services," Ali Asghar Soltaniyeh said in a letter to IAEA Director General Yukiya Amano.
Soltaniyeh argued that disclosing the names of Iranian experts is a violation of the agency's statute and the Comprehensive Safeguards Agreement.
Iran's IAEA ambassador also described the agency's report as politically-motivated and noted that Tehran reserves the right to seek consequential damages for any possible harm inflicted upon persons or property.
On November 8, IAEA Director General Yukiya Amano released a report claiming that Iran had engaged in activities related to developing nuclear weapons before 2003, adding that these activities "may still be ongoing."
Iran has dismissed Amano's latest report on its nuclear program as "unbalanced, unprofessional and prepared with political motivation and under political pressure by mostly the United States."
Several Iranian scientists have been assassinated since 2007, including Massoud Ali-Mohammadi and Majid Shahriari.
Professor Ali-Mohammadi, a lecturer at Tehran University, was killed by a booby-trapped motorbike in the Iranian capital in January 2010. The bombing took place near the professor's home in the Qeytariyeh neighborhood of northern Tehran.
On November 29, 2010, unidentified terrorists attached bombs to the vehicles of Iranian university professors Majid Shahriari and Fereydoun Abbasi and detonated them. Professor Shahriari was killed immediately, but Dr. Abbasi and his wife sustained minor injuries and were rushed to hospital.
On December 2, 2010, the Iranian Intelligence Ministry announced that the Mossad, the CIA, and the MI6 all played a role in those attacks.