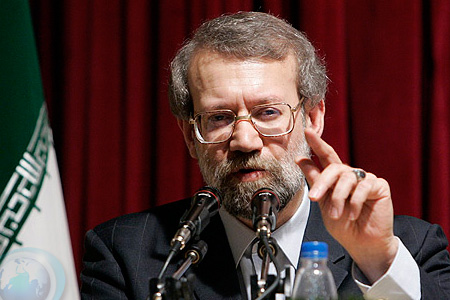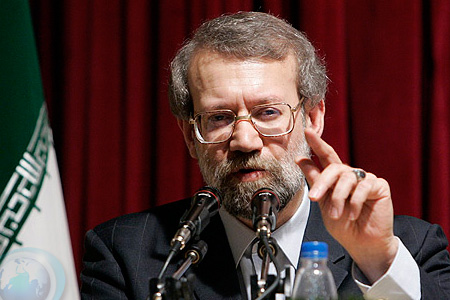 Iranian Parliament Speaker Ali Larijani says the US style management of the world has brought about nothing but bloodshed and insecurity.
"During the recent years, Americans have seriously pursued the unified global theory of management under various pretexts. It resulted in wars in Afghanistan and Iraq, aggravated the situation in Palestine and left more than thousands of people killed or injured," Larijani said during a speech at the Armenian National University on Saturday.
He said that such theory was no longer acceptable as it failed to eradicate terrorism or bring back security to the region.
The senior Iranian official added that the Middle East did not need the interference of foreign countries to establish peace and security.
"We believe that regional countries have the potential to solve problems and can lead the atmosphere of the region to security and development. We don't need certain countries to make mischief in the region," he noted.
Larijani also called for concrete measures against terrorism and said "Today, combating terrorism is used as a gesture in the international arena but we believe that it is necessary for peaceful living."
The Iranian official also met with Armenian Foreign Minister David Nalbandian on Saturday.
During the meeting, he called on regional countries to expand their relations to thwart efforts aimed at destabilizing the region.
He also pointed out that the Islamic Republic is determined to expand ties with Armenia.
Larijani arrived in Yerevan on Friday and is scheduled to travel to the Kazakh capital, Astana, on Saturday afternoon.
Speaking to reporters in the Iranian capital of Tehran before his departure, Larijani said Iran is seeking to forge friendly ties with its neighbors and wants to work together with them to enhance security and establish peace in the region.