Iran
Iran Raps Western Sanctions on Medical Supplies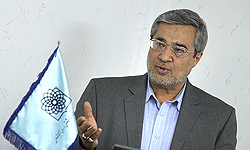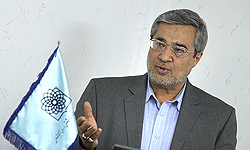 Iran's Deputy Health Minister for Food and Drugs Affairs Ahmad Sheibani blasted the western states for boycotting supply of medicines and medical equipment to Iran.
"They (the western states) have blocked the path to import medicines and medical equipment to Iran through the most unfair and most unprecedented sanctions in the history," Sheibani said, addressing a conference on herbal medicines in Tehran on Wednesday.
He called on the Iranian government to pay more attention to herbal medicines which are galore across the country, and said he regretted why Iran should import (chemically produced) medicines, while it exports the raw materials of herbal medicines.
In relevant remarks in August, Iranian Health Minister Marziyeh Vahid Dastjerdi also rapped the western states sanctioning supply of drugs and vaccines to Iran, but meantime stressed that the country is now able to produce all the needed biotechnological medicines.
"Although drugs and vaccines should not come under sanction according to (the principles of) human rights, they (the westerners) did this to us," Vahid Dastjerdi said at the time.
Meantime, she said the western sanctions have backfired because they pushed Iran to produce its medical needs domestically, adding that Iran is now able to produce all its needs to biotechnological drugs and 50% of the raw materials for other medicines domestically.