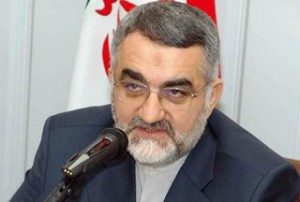 An Iranian parliamentarian says Iran is ready to negotiate on a nuclear fuel swap deal with any interested country including the United States.
"We welcome any country that is willing to supply Iran with nuclear fuel," said head of the Majlis National Security and Foreign Policy Commission Alaeddin Boroujerdi in an interview with IRNA.
He added that the important issue is for Tehran to provide fuel for its research reactor.
Boroujerdi said that the US should take practical steps on the fuel exchange deal to show its good will and to show that it is serious about a fuel swap.
The lawmaker reiterated that any nuclear fuel swap would have to be conducted on Iranian soil.