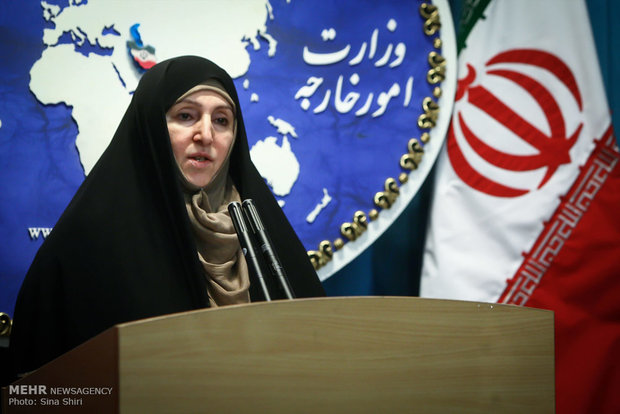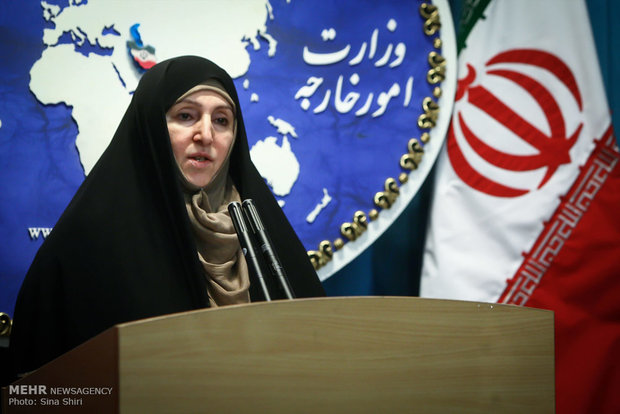 Iranian FM spokeswoman Afkham while offering condolences to Afghanistan, Pakistan and India over a powerful earthquake that hit the countries on Mon. expressed Iran's readiness for providing humanitarian aid.
Following the powerful earthquake that struck Afghanistan, Pakistan and India on Monday and left at least 300 people dead, Iranian Foreign Ministry spokeswoman Marzieh Afkham expressed deepest regret over the tragic disaster and sympathized with the families of the victims and the earthquake-affected countries.
Afkham, while announcing Iran's readiness to provide immediate humanitarian aid and relief assistance to the quake-hit areas, expressed hope that the casualties and the collateral damage of this natural disaster would be minimized to the lowest amount.
A 7.5-magnitude quake centered deep beneath the Hindu Kush mountains in Afghanistan's sparsely populated Badakhshan province hit the three countries in south Asia on Monday. According to reports, at least 237 people were killed in Pakistan, with more than 1,500 injured, while Afghan officials reported 33 dead and more than 200 injured. Authorities in the Indian-controlled Kashmir region reported two deaths. The toll is expected to rise as rescue workers reach remote areas.