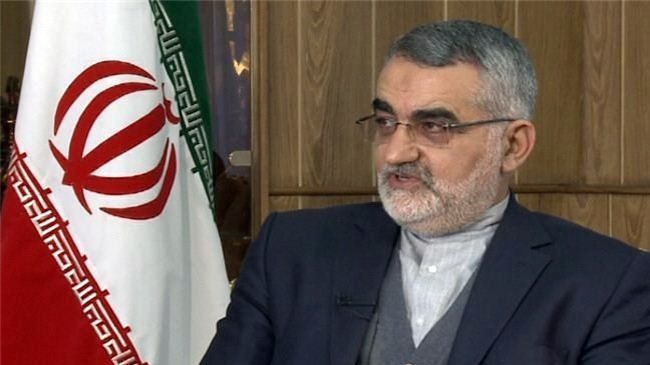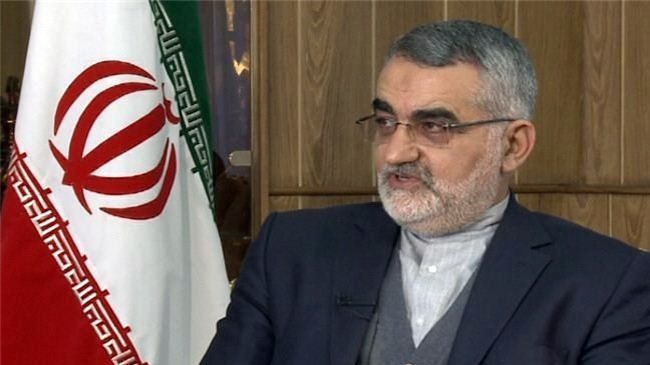 A high-ranking Iranian lawmaker tells the Lebanese resistance movement Hezbollah that the Islamic Republic will back Lebanon in its fight against terrorism.
The remark was made by Chairman of the National Security and Foreign Policy Committee of Iran's Majlis Alaeddin Boroujerdi during a meeting with Hezbollah Secretary General Seyyed Hassan Nasrallah in the Lebanese capital Beirut on Saturday.
Boroujerdi told Nasrallah that Tehran supports unity, stability, and resistance in both Lebanon and Syria.
The two held talks about regional developments in the region and Tehran's nuclear deal with six world powers.
The Iranian MP also denounced the latest attack by the Israeli regime against one of Hezbollah's bases.
Israel's air attack hit a Hezbollah base on the Lebanon-Syria border near the village of Janta on Monday and left material damage.
Nasrallah also censured the bombing attack against the Iranian Embassy in Beirut.
At least 25 people, including Iran's cultural attaché to Beirut, were killed and more than 150 others injured in November last year after two explosions struck near the Iranian Embassy in southern Beirut.
The Abdullah Azzam Brigades claimed responsibility for the twin bomb attacks.
Ghazanfar Roknabad, the Iranian ambassador to Lebanon, said after a meeting with Lebanon's new Foreign Minister Gebran Bassil in Beirut on Monday that the Islamic republic enjoyed "extensive experience" in countering terrorism and was ready to lend a hand to Lebanon in that regard.