Iran
'Iran ready to be Europe energy partner'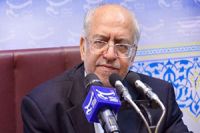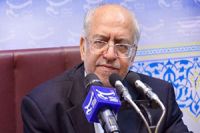 Iranian Minister of Industry, Mine and Trade Mohammad Reza Nematzadeh says his country plans to play a significant role on the world gas market.
"Iran has the biggest gas reserves in the world. We don't want to compete with Russia. We know that Europe's demand for natural gas is growing, and we just want to get our share (of the market)," he said in an exclusive interview with leading German-language business newspaper Handelsblatt in Berlin on Monday.
He noted that the Islamic Republic could be a "reliable and long-term" energy partner for Europe.
Nematzadeh further stated that Iran is currently working on a large-scale project to build a gas pipeline that will supply natural gas to the Turkish border and further to Western countries.
On April 6, Iran's oil minister said production capacity of the country's giant South Pars gas field will increase by 100 million cubic meters per day in the current Iranian calendar year (started March 21, 2014).
Bijan Namdar Zanganeh said that the majority of the units related to the prioritized phases of South Pars, including phases 12, 15, 16, 17 and 18, will start production this year.
The oil minister emphasized that all the aforesaid units must start production before winter.
South Pars is part of a wider gas field that is shared with Qatar. The larger field covers an area of 9,700 square kilometers, 3,700 square kilometers of which are in Iran's territorial waters (South Pars) in the Persian Gulf. The remaining 6,000 square kilometers, referred to as the North Dome, are in Qatar's territorial waters.
The Iranian gas field contains 14 trillion cubic meters of natural gas, about eight percent of the world's reserves, and more than 18 billion barrels of LNG resources.