Lebanon
'Iran ready to develop ties with Lebanon'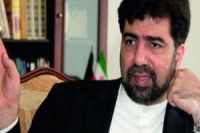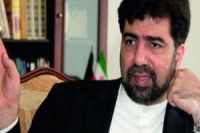 Iran's Envoy to Lebanon, Ghazanfar Roknabadi, has emphasized on the Islamic Republic of Iran's preparedness to develop and reinforce mutual cooperation with Lebanon.
According to IRIB World Service, in a meeting with the former Lebanese premier, Fouad Siniora, in Beirut on Monday, Iran's envoy to Lebanon elaborated on the latest regional developments, while calling for reinforcement of national unity and empathy of political currents in Lebanon in the current juncture in time, as an effective factor for going through this phase and for countering the Zionist regime's plots.
The former Lebanese premier, for his part, said the current regional and international conditions have raised the best opportunity for boosting Iran-Arab relations. He added that the commonalties between the Iranian and Lebanese nations have set highly appropriate grounds for expansion of ties between the two nations.
The former Lebanese premier also expressed content over Islamic Republic of Iran's scientific and technical achievements, while emphasizing on Iran's right to use nuclear energy for peaceful purposes. He also urged collective efforts to control Zionist regime's nuclear and chemical weapons and to clear the Middle East region from weapons of mass destruction.