Iran
Iran ready to discuss 20-percent enrichment if fuel guaranteed: Official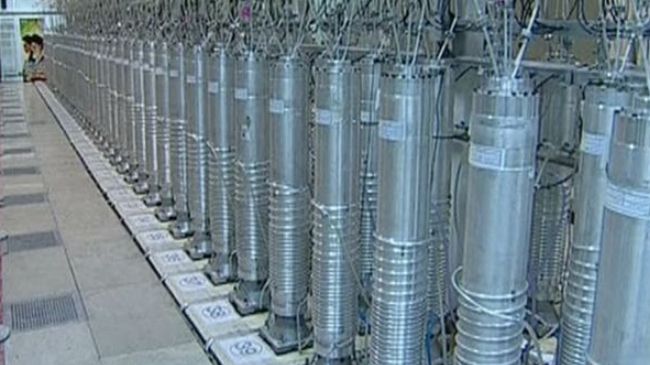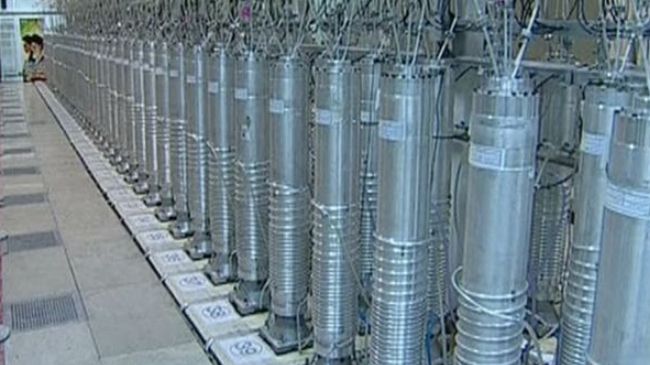 Iran's Foreign Ministry Spokesman Ramin Mehmanparast has expressed the country's readiness to show flexibility in order to allay international concerns over its nuclear energy program.
"If a guarantee is provided to supply the 20-percent [enriched uranium] fuel for Tehran Research Reactor, our officials are ready to enter talks about the 20-percent enrichment [of uranium]," Mehmanparast said at the 10th Eurasian Media Forum (EAMF) in the Kazakh capital of Astana on Friday.
However, he said, this does not mean that Iran does not have the right to enrich uranium to the level of 20 percent. "All countries have this right."
Iran is ready to show flexibility to remove concerns within a legal framework but such measures should be reciprocal, the Iranian spokesperson pointed out, adding that the other side should also make moves to completely recognize Iran's nuclear and enrichment rights for peaceful purposes.
He noted that in the previous talks with the six major world powers of the P5+1, Iran expressed readiness to remove concerns in a step-by-step and mutually agreed framework.
Mehmanparast once again reaffirmed the peaceful nature of Iran's nuclear energy program based on the nuclear Non-Proliferation Treaty (NPT), saying the Islamic Republic is a signatory to the treaty and opposes the production of nuclear weapons.
Iran decided to enrich uranium to the 20-percent level to provide fuel for Tehran Research Reactor, which produces medical isotopes for cancer patients, after potential suppliers failed to provide the Islamic Republic with the required uranium.
On September 17, Head of the Atomic Energy Organization of Iran (AEOI) Fereydoun Abbasi said that Iran has no intention of enriching uranium above the 20-percent level.
Abbasi added that Iran started producing 20 percent enriched uranium when it could not obtain fuel for Tehran Research Reactor from the international market due to the sanctions imposed against the country.