Iran
Iran ready to enhance all-out ties with Turkey: Envoy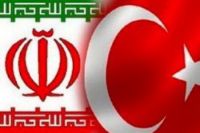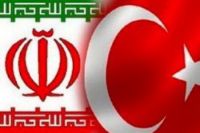 Iran is ready to promote the level of ties with turkey in all fields, Iranian Ambassador to Ankara Alireza Bigdeli said on Tuesday.
Addressing a conference in Turkeys Hajat-Tepe University, he noted that Iran and Turkey as two Muslim powerful countries can leave major impacts on the world developments.
Some international powers have always tried to provoke division among regional states including Iran and Turkey, Bigdeli added according to IRNA.
He asserted that Iran has achieved outstanding progress in all fields of science including the nanotechnology, peaceful nuclear energy and pharmaceutical industry and it is ready to transfer its experience to Turkey.
Both Iran and Turkey are members of Group Eight developing nations (D-8), the Organization of Islamic Cooperation (OIC) and the Economic Cooperation Organization (ECO) creating good opportunities for the two countries to upgrade economic cooperation, he said.
Bigdeli recalled the planning to enhance level of Iran-Turkey trade to dlrs 50 billion a year after the arbitrary sanctions on Iran be lifted.