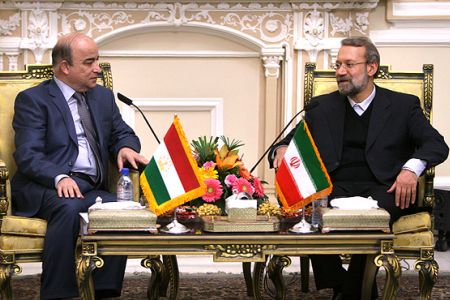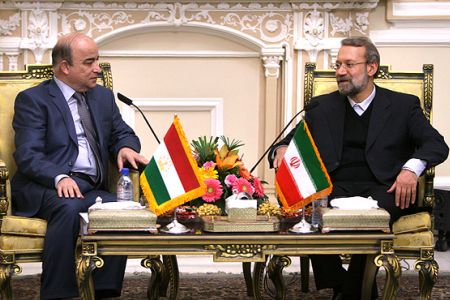 Iranian Parliament Speaker Ali Larijani has expressed the Islamic Republic's readiness to help Tajikistan to achieve progress and development.
"Iran has a long-term strategic view to relations with Tajikistan and is ready to provide Tajikistan with help regarding its progress and development," said Larijani in a meeting with Tajik Parliament Speaker Shukurjon Zuhurov in Tehran on Saturday, IRIB website reported.
Larijani added that deep-rooted cultural bonds between the Iranian and Tajik nations would be regarded as a "valuable heritage" for the two countries.
He said Iran's achievements in different fields of modern industrial and economic technologies would be a great potential for Tajikistan's development.
The Iranian Parliament speaker highlighted the significance of bolstering bilateral economic cooperation and noted that Iran's private sector plays a leading role in investment in Tajikistan.
Zuhurov, for his part, said Iran plays a "very important and vital" role in strengthening independence and establishing tranquility and sustainable security in Tajikistan.
"Establishing friendship and growing relations with Iran has always been among Tajikistan's priorities," he said, emphasizing that Dushanbe would spare no effort in this regard.
The Tajik speaker called for implementing joint development projects and agreements with Iran, including the construction of hydro-power plants.
Iran and Tajikistan enjoy robust trade relations. Iranian companies are currently involved in several development projects in the country, including the construction of a dam, a hydroelectric power plant, and a tunnel.