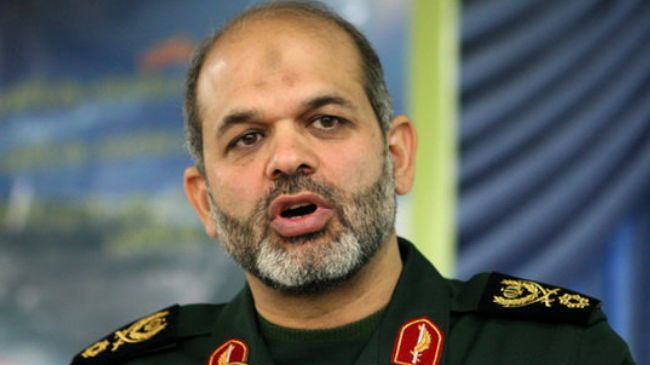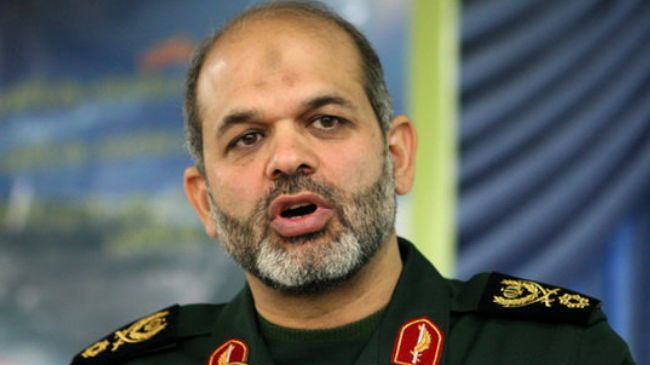 Iran's Defense Minister Brigadier General Ahmad Vahidi says the Islamic Republic is ready to offer assistance to the Iraqi Armed Forces to improve their capabilities.
Vahidi made the remark in a meeting with Iraq's National Security advisor Faleh al-Fayad on Wednesday.
He said that an army which relies on its domestic capabilities is indispensable to the Iraqi government and added "The Islamic Republic of Iran is ready to offer assistance to the Iraqi armed forces in this regard (improving its defense capabilities)."
Vahidi described the withdrawal of foreign forces from Iraq as a great victory for the Iraqi government and nation.
He said that the interference of extra-regional countries undermines regional security and added, the US and certain Western countries' support of criminal terrorists has increased the risk of chaos in the region.
Fayad, for his part, said that the Iraqi nation's power to decide its own fate was the outcome of the sacrifices of thousand of Iraqis who lost their lives to gain Iraq's freedom and independence.
He described Vahidi's visit to Iraq at the present critical juncture as significant and expressed hope that it would lead to the further promotion of all-out ties between the two countries.
Heading a high-ranking defense delegation, Vahidi arrived in the Iraqi capital, Baghdad, on Wednesday on an official visit at the invitation of his Iraqi counterpart Sadoun al-Dulaimi.
Upon arrival at Baghdad International Airport, Vahidi told reporters that his visit was aimed at exploring ways to expand defense ties between Iran and Iraq, exchange views on major international and regional developments and pursue the implementation of defense agreements between the two countries.
This is the first visit by an Iranian defense minister to Iraq since the victory of the Islamic Revolution in 1979.