Iraq
Iran ready to render successful judicial experiences to Iraq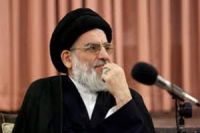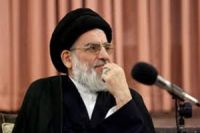 Member of the presiding board of Assembly of Experts, Ayatollah Seyed Mahmoud Hashemi Shahroudi, has said that Iran can present its successful and valuable judicial experiences to Iraqi officials.
According to IRIB World Service, citing IRNA, Ayatollah Shahroudi, in a meeting in Tehran on Tuesday with Head of Iraqi Supreme Judicial Council, Medhat al-Mahmoud, noted that Islamic Republic of Iran maintains highly valuable rules and regulations, and very successful experiences in regard to the content and form of laws, which can be rendered to Iraqi officials.
Ayatollah Shahroudi pointed out that Iraq is an important country and the more the Iraqi officials serve their country, they have accomplished a major task which is registered in history.
Meanwhile, head of Iraqi Supreme Judicial Council, for his part, said that the Iraqi Judiciary has managed to gain its complete independence.