Iran
Middle East
Iran Ready to Restore Syria's Closed Factories
Iranian Minister of Industry, Mine, and Trade Reza Fatemi Amin expressed the country's readiness to bring back to life Syrian factories that were shut down after the outbreak of war in the Arab country.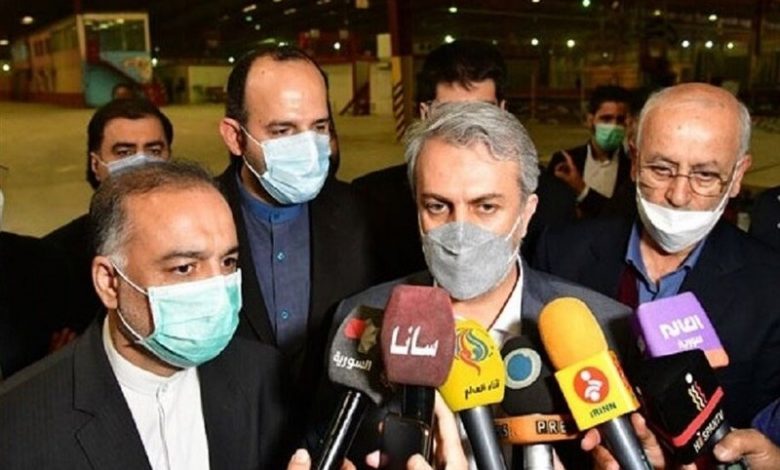 Speaking to reporters after visiting a number of factories in an industrial complex near Damascus on Tuesday, the Iranian minister said he has traveled to Syria to help rejuvenate the Arab country's industries, specifically the textile industry, and help them regain the position that has been damaged in the wake of the war.
In a ceremony on Tuesday, attended by the visiting Iranian minister, the Islamic Republic opened its first trade center in Syria in the Free Zone of the Damascus.
The Iranian trade center hosts offices of major Iranian trade and manufacturing companies, including those active in agriculture and construction activities.
On the third and final day of his trip to Syria on Tuesday, Fatemi Amin held a meeting with Syrian Prime Minister Hussein Arnous while he also opened a second trade fair dedicated to the Iranian companies in Syria.
In comments in July, the foreign minister of Syria said his country has been rid of crisis and was ready to promote economic and trade cooperation with friendly nations, including Iran, in the reconstruction era.
The chairman of Syria-Iran Chamber of Commerce had announced earlier that Iranian companies have priority over others for carrying out projects in the reconstruction process of Syria after years of war.
In November 2019, Iran and Syria signed a memorandum of understanding to establish three joint companies to accelerate the reconstruction of the Arab country, which has been stricken by years of foreign-backed civil war.