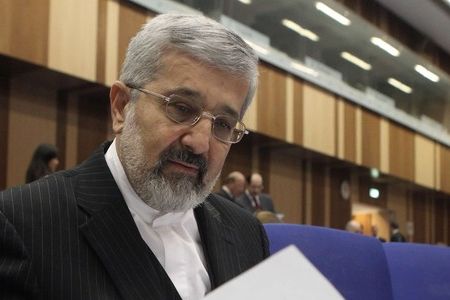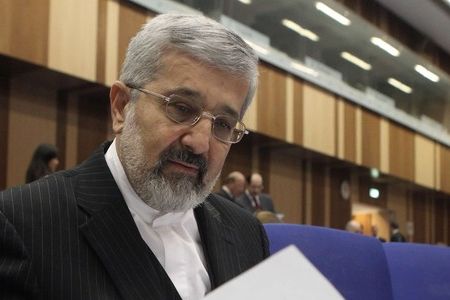 Iran's envoy to the International Atomic Energy Agency (IAEA) Ali Asghar Soltanieh says Tehran is ready to continue talks with major world powers.
"Just as [it was] agreed in the Geneva talks, and as Secretary of Iran's Supreme National Security Council Saeed Jalili stated during negotiation in Istanbul, the Islamic Republic of Iran is completely prepared to continue talks with the P5+1 (Britain, China, France, Russia, and the US plus Germany) on mutual issues," Soltanieh told the IAEA Board of Governors on Wednesday.
The last round of talks between Iran and the P5+1 was held in Turkish city of Istanbul in January.
"Accepting the inalienable right of nations and refraining from challenging such rights is an essential requirement to successful negotiations," IRNA quoted Soltanieh as saying.
Referring to the joint statement issued by the P5+1 earlier on Wednesday, the Iranian official announced the Islamic Republic's readiness to continue talks "whenever the P5+1 is ready."
The six world powers said in their statement that "we came to Geneva and Istanbul with a constructive spirit and proposed in Istanbul several practical ideas aimed at building confidence and to facilitate the engagement of a constructive dialogue with Iran on the basis of reciprocity and step-by-step approach."
"We expect Iran to demonstrate a pragmatic attitude and to respond positively to our proposal and to our openness toward dialogue and negotiations. The door remains open," Russian envoy Grigory Berdennikov said on behalf of the P5+1 at the IAEA meeting.
The US and its allies accuse Iran of having an intention to develope a military nuclear program. In June 2009, the UN Security Council imposed a fourth round of sanctions against Iran's financial and military sectors under Western pressure.
Iranian officials have repeatedly refuted the charges, arguing that as a signatory to the Nuclear Non-Proliferation Treaty and a member of the IAEA, Tehran has the right to use peaceful nuclear technology.
All IAEA reports issued so far on Tehran's nuclear activities have verified that there has been no diversion in the country's civilian nuclear program.
In February, the US National Intelligence Estimate reiterated its 2007 assessment that US spy agencies have concluded that Iran is not after nuclear weapons.