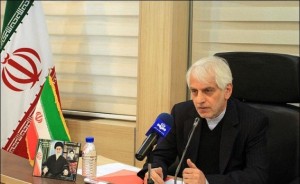 A senior Iranian energy official says the Islamic Republic is prepared to export natural gas to European countries in the aim of seeking to diversify their energy sources and gas supplies.
Speaking to reporters in Tehran on Wednesday, Iranian Deputy Oil Minister for International and Trade Affairs Ali Majedi stated that European countries can import Iran's gas through three separate routes.
The first is a pipeline meant to transfer natural gas from Iran to Europe through Turkish soil as the most viable option. The second route could be a pipeline that crosses several countries, including Iraq, Syria and Lebanon. Finally, the third route would be a pipeline that runs through Armenia, Georgia and under the Black Sea.
The Iranian deputy oil minister added that the level of Iran's natural gas exports to Europe would vary from 4 million cubic meters (mcm) per day to 50, as he declined to provide an exact figure.
"As a country that has the capacity to supply gas in large volumes, Iran is always willing to export natural gas to Europe via pipeline or in the form of liquefied natural gas (LNG)," Iranian Oil Minister Bijan Namdar Zanganeh said.
Europeans are willing to diversify their sources of energy, regardless of the gas supply issues between the European Union and Russia over the crisis in Ukraine.
Iran, the world's second largest natural gas reserves after Russia, has been trying to enhance its gas production by attracting foreign and domestic investment, especially in its South Pars gas field.