Iran
Iran reiterates sovereignty over PG islands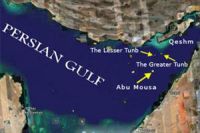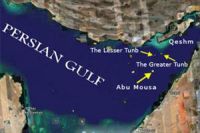 Iranian Foreign Minister Ali Akbar Salehi said that his ministry has retrieved documents from its archive underlining Iran's sovereignty over three Persian Gulf islands of Abu Musa, the Greater Tunb and the Lesser Tunb.
According to Fars news agency, Salehi said on Thursday "Iranian Foreign Ministry has 40 million sheets of document in its archives, and we came across new documents which prove Iran's sovereign rights over the three Iranian islands of the Persian Gulf."
Last month, the Iranian Foreign Ministry lashed out at the Arab League for its interfering statement on the three Iranian islands of Abu Musa, the Greater Tunb and the Lesser Tunb.
At the 24th Arab League summit in the Qatari capital of Doha in March, Arab League Deputy Secretary General Ahmed Ben Helli read a statement advocating the unfounded claims laid by the United Arab Emirates about the three Iranian islands.
Foreign Ministry Spokesman Ramin Mehman-Parast said at the time "The islands of Abu Musa, the Greater Tunb, and the Lesser Tunb are inseparable parts of the Islamic Republic of Iran."
International documents clearly show that the three islands of the Greater Tunb, the Lesser Tunb and Abu Musa which were historically owned by Iran, temporarily fell to British control in 1903. The islands were returned to Iran based on an agreement in 1971 before the UAE was born.
Iran has repeatedly declared that its ownership of the three islands is unquestionable.