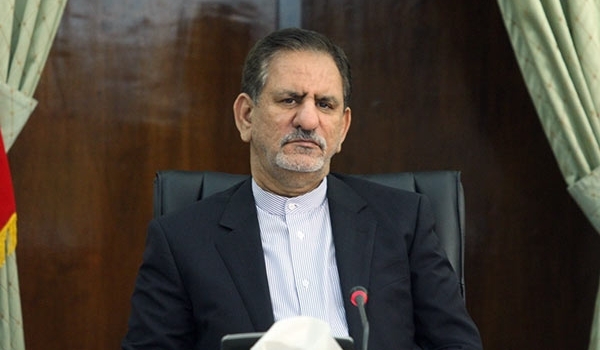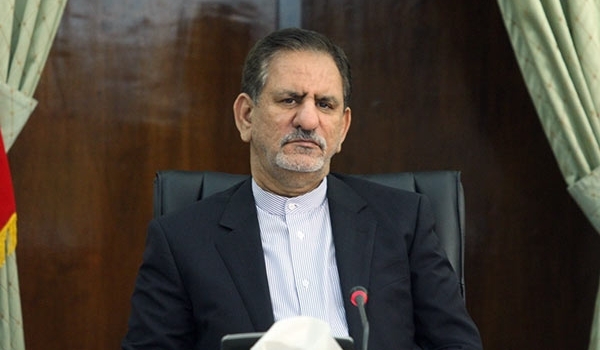 Iranian First Vice-President Eshaq Jahangiri in a meeting with Iraqi Health Minister Adilla Hamoud Hussein in Tehran on Tuesday said continued support for the legal government of Iraq and its territorial integrity stands atop Tehran's foreign policy agenda.
"The Islamic Republic of Iran has and will always support the territorial integrity and promotion of democracy in Iraq according to the mechanisms enshrined in Iraq's constitution," Jahangiri said during the meeting.
"Given my familiarity with the Iraqi people, elites and religious authorities, I am assured that they will leave behind the existing problems and also overcome future challenges," he added.
The Iraqi health minister, for her part, said the ISIL could not have penetrated into Iraq if there had not been the financial and logistical back-ups of certain countries, and added, "The ISIL is looking for creating a rift among Iraqi political parties, but Iraq's incumbent government is trying to forge unity among all political groups and parties."
Last month, Iranian Parliament Speaker Ali Larijani in a meeting with Iraqi Defense Minister Khalid al-Obeidi in Tehran underlined that Tehran will continue helping Baghdad in its fight against Takfiri terrorists.
"Iraq is facing the ISIL problem and the Islamic Republic of Iran considers it as a duty to help its Iraqi brothers and it has remained beside the Iraqi government and nation and will continue doing so in future," Larijani said during the meeting.
The Iranian parliament speaker voiced his pleasure in the consolidation of the national unity government in Iraq, and said, "Unity and empathy among all Iraqi tribes and groups will result in overcoming problems and moving towards development."
Larijani reiterated that terrorism has been plotted by the big powers to strike a blow at the trend of development and democracy in Syria and Iraq.
He reiterated that Iran will continue its support for the Iraqi government and people in the campaign against terrorism.
The Iraqi defense minister, for his part, thanked Iran's support for Baghdad and also the positive stances of the senior Iranian officials on Iraq, and said, "The Iraqi nation and government will always be thankful to Iran for its supports in different areas and these supports show the depth of the two countries' relations."