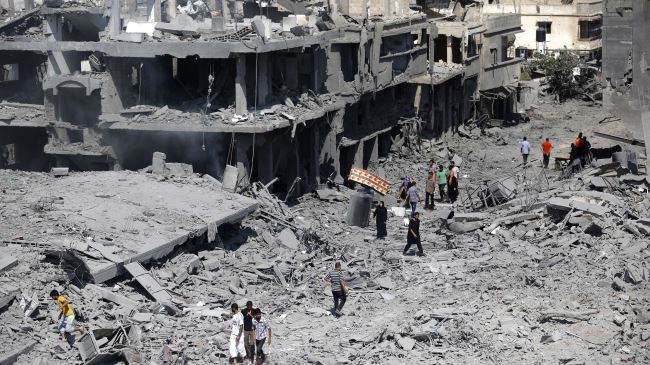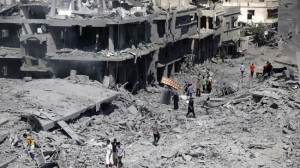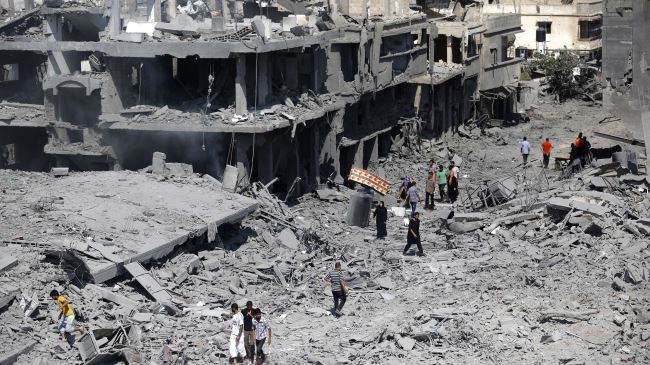 Iran has reiterated its support for Palestinians against the atrocities of the Israel regime, Press TV reports.
Iranian Deputy Foreign Minister for Arab and African Affairs Hossein Amir-Abdollahian said the crimes committed by the Israeli regime cannot be tolerated, adding, "We will make every effort to help stop Israeli aggression."
The Iranian official made the remarks in the Lebanese capital, Beirut, on Sunday following a meeting with the country's high-ranking officials.
He added that Iran believes that Palestinian resistance in Gaza has the capabilities to continue its heroic confrontation as it has not taken full advantage of its military capabilities since the conflict began on July 8.
At least 1,050 Palestinians have been killed and more than 6,000 others wounded since Israel launched its latest round of strikes on Gaza.
The UN says over 80 percent of the Palestinian fatalities have been civilians, including more than 200 children.
During a meeting with Amir-Abdollahian, representatives from Palestinian resistance movements thanked Iran for its unwavering support for Gaza, saying Tehran's backing has made the resistance strong enough to stand up against Israel.
"Iranians and Palestinians are brothers and we thank them for the ongoing support for the Palestinian people. Iran has opened its door to help the injured in Gaza and we ask the Arab countries to do the same," said Sheikh Mohamed Mawaad, from the Palestinian Scholars Committee.
In a meeting with Lebanese Foreign Minister Gebran Bassil, Amir-Abdollahian said the Israeli regime should end the siege of the Gaza Strip as required by the Palestinian resistance movement, Hamas.
Bassil, for his part, described the Israeli atrocities in Gaza as "crimes against humanity" and said the current offensive is similar to the 33-day war in Lebanon in 2006.