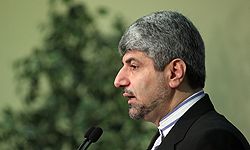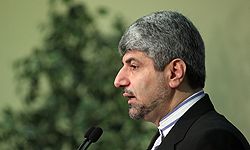 Iran on Tuesday dismissed the accusations by a Yemeni official about Tehran's interference in the internal affairs of the Arab country, and called on Sana'a to revise its attitude towards other countries.
"The different claims that are raised are the continuation of past allegations which were made by Yemen's former officials. these allegations are a repetition of previous accusations and are not true at all," Foreign Ministry Spokesman Ramin Mehman-Parast told reporters in Tehran today.
"Our knowledge of the Yemeni people says that they don't allow any country to interfere in their internal affairs," he said.
Mehman-Parast lamented that the Yemeni statesmen frequently raise such unfounded allegations against other countries, and said, "We expect to witness a change in the behavior and claims of the new Yemeni officials after the recent developments which have occurred in the power structure of that country."
In similar remarks in October, Mehman-Parast also said the allegations about Tehran's interference in Yemen's internal affairs are part of the US and Israel's worn-out scenario to demonize Iran in the region.
"This is part of a US-Zionist worn-out plot which is aimed at portraying the Islamic Republic as a danger and a source of concern for the regional countries," Mehman-Parast said in an exclusive interview with FNA.
Mehman-Parast, however, said accusing Iran of interference in the other countries' domestic affairs is an "ineffective" policy.
He stated that the trans-regional countries and their military presence in the region as well as their interference in the internal affairs of the regional countries have created "serious problems" for the region, and called for comprehensive efforts to pave the ground for the withdrawal of the trans-regional forces from the sensitive region of the Middle-East.