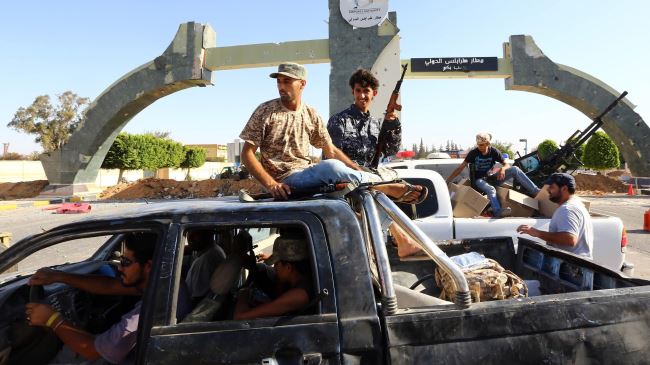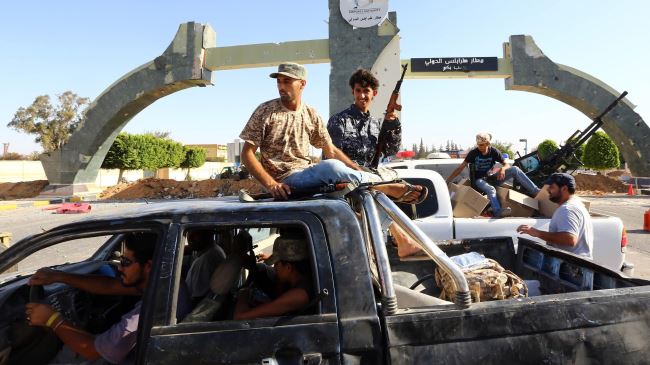 Iran has voiced its opposition to any foreign intervention and the use of force in Libya, stressing that Libyan people should determine their country's fate.
Iran's Foreign Ministry Spokeswoman Marzieh Afkham on Tuesday expressed concern over the intensification of violence and heavy clashes which have endangered the lives of civilians in the African country.
She called on all sides to exercise restraint and help settle their disputes through dialog.
Afkham's remarks came after militants from the city of Misrata took full control of the international airport in the Libyan capital of Tripoli on Saturday following heavy clashes with other rival militiamen in the area.
Over the past weeks, the airport, situated 30 kilometers south of Tripoli, has witnessed clashes between a group of militias, known as Fajir Libya, mainly comprised of men from Misrata and Zintan forces.
On Saturday, Fajir Libya militiamen announced that they had captured the airport from Zintan forces that held it since the fall of former Libyan ruler, Muammar Gaddafi, in 2011.
Earlier this month, Libya's newly-elected parliament asked the UN for a military intervention to protect civilians amid relentless clashes. The legislative body also voted to dissolve rival militias, giving them an ultimatum to join the military and police by the end of 2014.
Nearly three years after a popular uprising, Libya is still grappling with rising insecurity despite efforts by the central government to impose law and order.