Syria
Iran rejects foreign military intervention as solution to Syrian crisis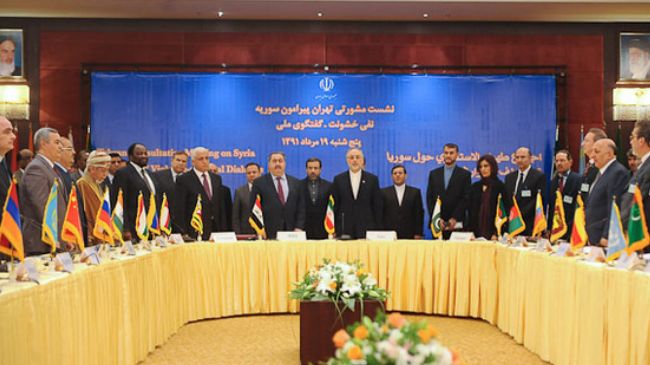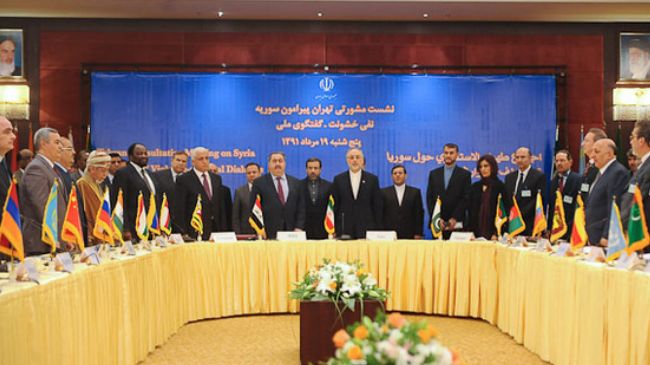 Iranian Foreign Minister Ali Akbar Salehi has rejected foreign military intervention as a solution to the Syrian unrest, saying dialogue is the only key to the ongoing crisis in the Arab country.
"Since the beginning of the Syrian crisis, Iran has highlighted the priority of political and peaceful measures and strategies for the restoration of peace to this country (Syria)," Salehi said Thursday during a one-day international consultative meeting on the Syrian situation in Tehran.
"Iran is against the killing of unarmed people and citizens by any side," he added.
"All of the countries that somehow play a role in the Syrian crisis must accept the fact that the political, demographic and geopolitical features of Syria are such that make internal and political dialogue the only possible solution to this crisis," the Iranian foreign minister said.
Salehi warned against fueling the Syrian crisis by arming the insurgents and preparing the ground for the operation of extremist groups such as al-Qaeda, saying this will spread the tensions to other states and make its management ever more difficult.
He further expressed Iran's support for the measures taken by the United Nations Secretary General Ban Ki-moon to peacefully defuse the Syrian crisis.
Iran has always been a "part of the solution to regional crises" over the past years as is attested by Tehran's "positive and influential" role in Afghanistan, Iraq and Lebanon, he added.
He concluded by thanking the participants in the international summit, saying their wisdom will contribute to the establishment of peace in Syria through comprehensive national dialogue.
Officials and representatives from over 30 countries are participating in the international summit in the Iranian capital.