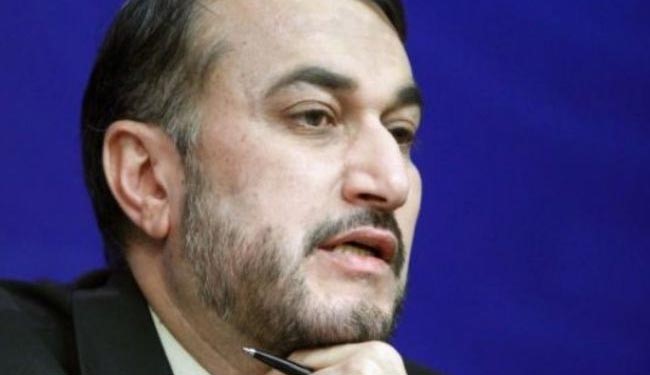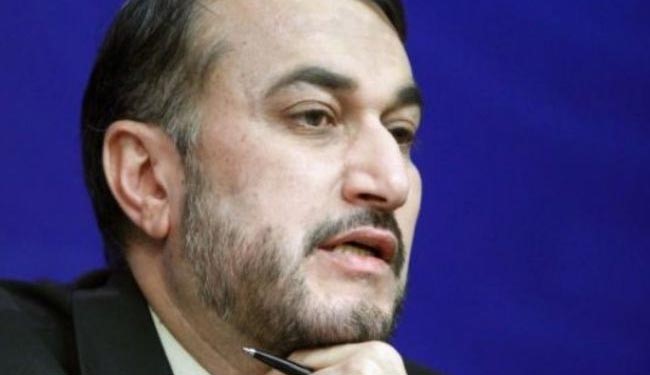 A senior Iranian foreign ministry official has dismissed reports that the West pledged sanctions relief to Iran in exchange for Tehran's approval of the ouster of Syrian President Bashar al-Assad.
Iran's Deputy Foreign Minister for Arab and African Affairs Hossein Amir-Abdullahian rejected on Friday the report filed by London-based Al-Hayat daily as fictitious.
According to a news story in Al-Hayat's Thursday edition, Western powers offered to seal the November 24 Geneva deal with Tehran in exchange for Iran's assistance on resolving the Syrian crisis through the establishment of a transitional government without President Assad.
"The Syrian people will decide on their own destiny," Amir-Abdullahian said.
"Based on our information, even in talks between Russia and the US over the continuation of Bashar al-Assad's presidency, Moscow said the continuation of Assad's presidency depends on the will and judgment of the Syrian people," the Iranian official further emphasized.
Iran and the five permanent members of the UN Security Council plus Germany sealed a historic interim agreement in Geneva on November 24 in an effort to set the stage for the full resolution of the West's decade-old dispute with the Islamic Republic over the country's nuclear energy program.
In exchange for Tehran agreeing to limit certain aspects of its nuclear activities for six months, the six countries have agreed to lift some of the existing sanctions against Iran.