Iran
Iran rejects Saudi claims on Syria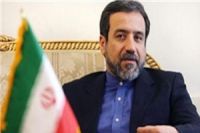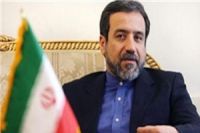 Iran has rejected Saudi Arabia's recent claims about the involvement of Iran in the conflict in Syria, saying Riyadh is supporting Takfiri terrorists in their crimes against defenseless Syrian people.
According to Press TV, speaking at a news conference with US Secretary of State John Kerry in Jeddah on Tuesday, Saudi Foreign Minister Saud al-Faisal said his country "cannot be silent" over Russia, Iran and the Lebanese Resistance Movement Hezbollah supporting the government of Syrian President Bashar al-Assad.
Faisal also called for "issuing an unequivocal international resolution to halt the provision of arms to" the Syrian government of President Bashar al-Assad.
Referring to the comments by Faisal, Iran's Foreign Ministry Spokesman Abbas Araqchi said on Wednesday, "The repetitive claim about Iran's interference in Syria comes at a time when Saudi Arabia is equipping terrorists in Syria with different types of light and heavy weapons in breach of all international regulations and conventions, not to mention its overt military intervention in Bahrain."
The Iranian official further said "Remarks by Saud al-Faisal are full of contradictions."
He added that Saudi Arabia has turned into an accomplice in the crimes committed by the Takfiri terrorists against the defenseless Syrian people.
Araqchi stated that Saudi Arabia is a "big country with great potentialities" that can create unity among Muslim countries and resolve the problems facing the Muslim world, expressing regret, however, that such potential is currently being used in an opposite way.