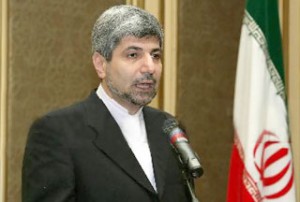 Iran's Foreign Ministry Spokesman Ramin Mehmanparast has rejected the claims made by the UAE President Sheikh Khalifa bin Zayed Al Nahyan about three Persian Gulf islands.
Mehmanparast emphasized that the Greater Tunb, Lesser Tunb and Abu Musa Islands have been an inseparable part of Iran throughout history and that the country has always been prepared to resolve the problem with the United Arab Emirates over their illegal occupation of the islands.
The spokesman made the remarks in reaction to claims made by UAE president in a message to the Federal National Council (FNC).
The UAE President had asked Iranian officials to relinquish the Islands to the Arab state.
Iran possesses historical, legal and geographical documents verifying that the islands of Greater Tunb, Lesser Tunb and Abu Musa belong to the Islamic Republic.
The three Persian Gulf islands were historically owned by Iran but temporarily fell under British control.
The islands were then returned to Iran on November 30, 1971 through a legal process before the state of the United Arab Emirates was created.
According to international regulations, no state can defy any agreement that had come into being before that state's creation.