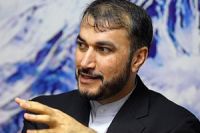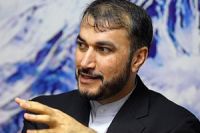 A senior Iranian diplomat says Tehran has rejected a US request for help in fighting terrorist groups because of Washington's lack of sincerity.
According to Press TV, without mentioning the time of the request, Iran's Deputy Foreign Minister for Arab and African Affairs Hossein Amir-Abdollahian on Tuesday said "The US asked Iran for help in the fight against terrorism. However, we believe the US lacks sincerity in its anti-terror bid as some of these terrorist groups are simultaneously supported by the US."
He added the presence of foreign military troops in the region over the recent years has shown that having a military approach toward undeveloped countries not only fails to solve the issues of terrorism and instability, but may even exacerbate the problems,.
The Iranian diplomat also slammed US policies with regard to the Syrian crisis, noting that the presence of terrorist groups in Syria is the result of the wrong policies of the US and its allies.
Amir-Abdollahian is currently in the Ethiopian capital city of Addis Ababa to attend an African Union summit.
Since late September last year, the US and its allies have been conducting airstrikes against ISIL Takfiri terrorist group inside Syria without any authorization from Damascus or a UN mandate. The airstrikes are an extension of the US-led aerial campaign against ISIL positions in Iraq.