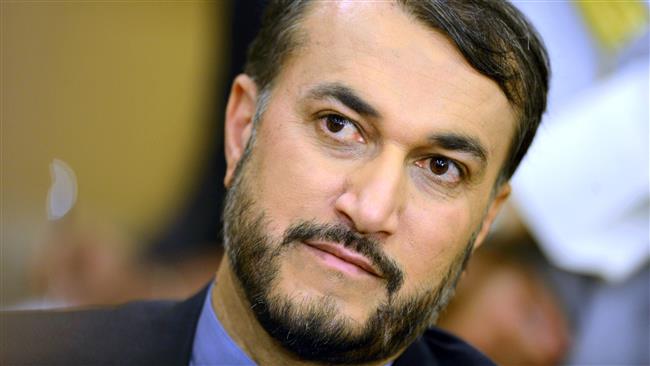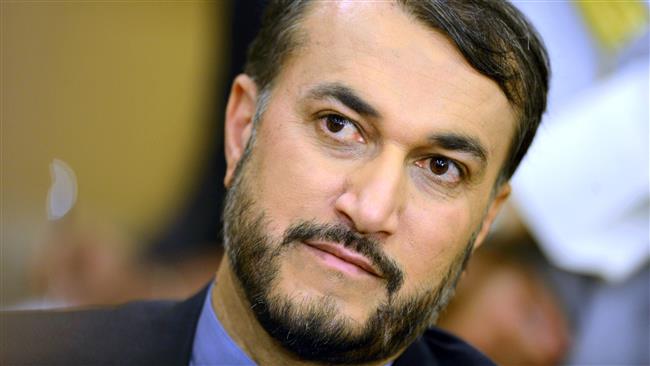 The Iranian deputy foreign minister for Arab and African affairs has reiterated Tehran's call for an end to Saudi Arabia's blockade on the impoverished and war-ravaged Yemen.
In a Wednesday phone conversation with Ismail Ould Cheikh Ahmed, the UN special envoy for Yemen, Hossein Amir-Abdollahian condemned the ongoing Saudi aggression against its neighbor and called for effective measures by the United Nations to put an end to the Saudi military campaign and siege on the Yemeni people.
Amir-Abdollahian expressed regret that Saudi Arabia has not stopped its deadly airstrikes against Yemen as the holy month of Ramadan approaches.
Amir-Abdollahian and Cheikh Ahmed both expressed support for national dialog among the Yemenis and the UN's role in facilitating the diplomatic process.
Cheikh Ahmed, for his part, hailed Iran's continued support and engagement with the UN and described the situation in Yemen as complex and difficult.
The UN diplomat also elaborated on the latest coordination efforts carried out in the way to hold a long-anticipated peace meeting on Yemen under the auspices of the UN.
The international body has confirmed that the warring sides of Yemen will begin their peace negotiations on June 14 in the Swiss city of Geneva.
Emphasizing the Yemeni nation's right to decide its own future free from foreign interference, Iran has already proposed a four-point plan aimed at resolving the ongoing conflict in Yemen.
The proposal, details of which were officially announced in April, includes hammering out a ceasefire, sending humanitarian assistance to the people affected by violence, launching an intra-Yemeni dialog, and establishing a broad-based government participated by all Yemeni factions.
Saudi Arabia started its military aggression against Yemen on March 26 – without a UN mandate – in a bid to undermine the ruling Houthi revolutionaries and bring a fugitive former president back to power.
Nearly 2,000 people have been killed and 7,330 injured due to the conflict in Yemen since March 19, according to the United Nation.