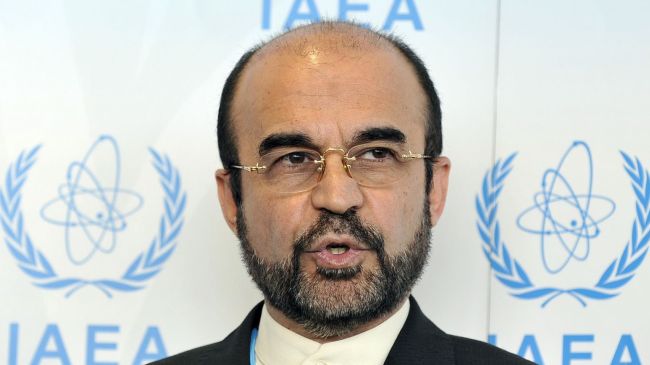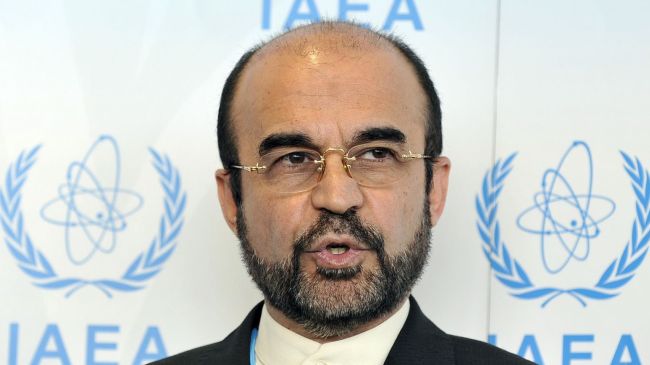 The Iranian ambassador to the International Atomic Energy Agency (IAEA) has renewed Tehran's call for turning the Middle East into a nuclear weapons-free zone.
Reza Najafi said that Iran presented the proposition in 1974, which was supported in 1978 by the First Special Session of the General Assembly devoted to Disarmament.
Najafi was addressing the third session of the Preparatory Committee for the 2015 Review Conference of the Parties to the Treaty on the Non-Proliferation of Nuclear Weapons (NPT) in New York on Thursday.
He added that the proposition also enjoys the backing of the Non-Aligned Movement (NAM), the Organization of Islamic Cooperation (OIC) as well as the IAEA General Conference.
Najafi added that an international conference was supposed to convene to discuss and promote the idea of a nuclear-free Middle East but the long-delayed event has been cancelled solely due to Israel's refusal to participate in it. He called for more international efforts to help hold the conference.
The only reason that international efforts have, over the past few decades, failed to help create a Middle East free of nuclear weapons is the Israeli regime's nuclear arms and its activities outside the framework of the IAEA Safeguards Agreement, he said.
The Iranian diplomat said that there would be no prospects for a nuke-free Middle East unless the Tel Aviv regime joined the NPT, urging the Review Conference and the Preparatory Committee to compel Israel to sign the treaty.
Israel is widely believed to be the only possessor of nuclear arms in the Middle East, with an estimated stockpile of 200-400 nuclear warheads. In its Yearbook 2012, the Stockholm International Peace Research Institute (SIPRI) said that Israel possesses at least 80 "highly operational" nuclear warheads.
The Israeli regime, which rejects all regulatory international nuclear agreements, maintains a policy of deliberate ambiguity over its nuclear activities and refuses to allow its nuclear facilities to come under international regulatory inspections.