Europe
Iran
Middle East
Iran Repeats Demand from Romania to Clarify Aspects of Ex-Judge's Death
Iran on Monday called again on the Romanian government for clarifications on different aspects of the death of fugitive ex-judge Gholamreza Mansouri.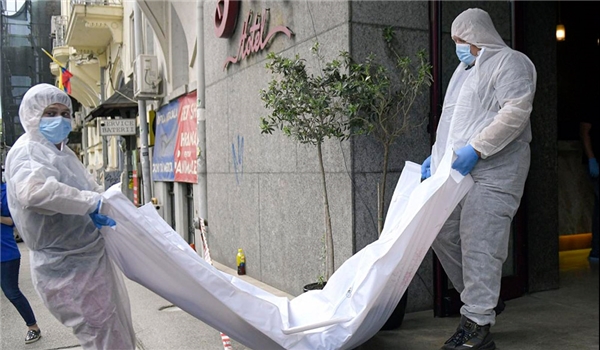 "The issue has some ambiguities. Despite (our) demands, the Romanian government has not yet cleared the issue. The foreign ministry, Iran's mission, Judiciary and the Interpol are pursuing the issue and we demand Romania to inform Iran officially and in written on whatever has happened. We have not received anything new yet except the media reports," Foreign Ministry Spokesman Seyed Abbas Mousavi told reporters in a press conference.
"We still want clarification of all aspects of the issue. I demand the Romanian government and relevant officials of the country to provide us with the latest information as soon as possible," he added.
Earlier this month, Iranian Judiciary Spokesman Gholam Hossein Esmayeeli had also criticized Romania's lack of cooperation with the country on the death of Mansouri, saying that Tehran's information is limited to Romanian media reports and a short quotation from Bucharest's Prosecutor.
Tehran has urged Bucharest to prepare a full report on the death of its fugitive ex-judge Gholamreza Mansouri in Romania, Esmayeeli said.
He added that Iran is pursuing the case via its foreign ministry and Interpol and has also sent several letters to Romanian Judiciary chief.
Iran will not leave the case as it had announced Mansouri as 'wanted' and he was under the surveillance of the (Romanian) police, the spokesman noted.
Unfortunately, Western countries and the US, which boisterously claim to fight money- laundering and financial corruption, provide shelter for Iranian financial criminals, he underlined.
In relevant remarks this month, Iran's Deputy Judiciary Chief Gholam Hossein Mohseni Ejei said Romania should account for the death of ex-judge, Gholamreza Mansouri, in the European country.
"The Romanian government should certainly be accountable. He [Mansouri] had stated his intention to return to Iran and he was under police control and the Romanian government should account for his death," Mohseni Ejei said.
"There are ambiguities and effort should be made to clarify them," he added.
Also last Monday, Iranian Prosecutor General Mohammad Jafar Montazeri in a letter to his Romanian counterpart Augustin Lazar called for rapid and serious investigations into Mansouri's death.
"I demand you to order serious and comprehensive investigations into the cause of Mansouri's death given the importance of this issue and finding the reality and the responsibility that relevant judiciary officials and Interpol of Romania have had to protect and monitor the suspect," Montazeri said in his letter.
He also called for identification and prosecution of individuals possibly involved in Mansouri's death.
Montazeri asked Lazar to send him a complete report about the prosecution and judicial case and the incident which led to Mansouri's death via Iran's mission in Bucharest.
Earlier this month, Iran confirmed that Mansouri who was accused of receiving bribe before fleeing the country, had been arrested by the Interpol in Romania.