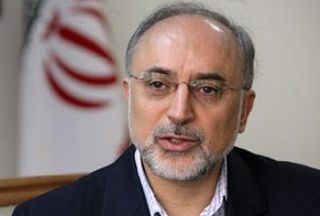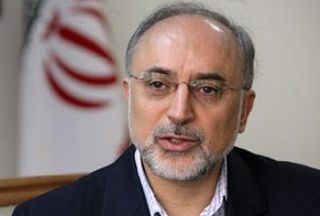 Iran's nuclear chief says the nation will not produce more 20% enriched uranium than it needs, but reserves the right to enrich uranium to whatever degree necessary for peaceful ends.
"We didn't want to get into the 20% enrichment work", Head of the Atomic Energy Organization of Iran (AEOI) Ali Akbar Salehi was quoted by IRNA as telling reporters on Wednesday.
"More than a year ago, we asked the IAEA to provide fuel for the Tehran (nuclear research) reactor, which means we had no intention of producing 20% enriched uranium", added Salehi.
"Unfortunately, Western powers set certain conditions instead of understanding the message in our letter. At last, it made us begin enriching uranium up to 20%", Iran's nuclear chief added.
Elsewhere in his remarks, Salehi underlined Tehran will answer the questions raised by the Vienna Group only at the negotiating table after they announce their readiness for talks.
"The basis for talks with the Vienna Group would be the Tehran Declaration", Salehi further said.
The conditions for negotiations with the 5+1 Group are what has already been announced to the EU foreign policy chief.
As for sanctions, he underlined "Sanctions won't stop (Iran's) nuclear activities".
He further said the first composite nuclear fuel plate will be produced and delivered to the Tehran nuclear research reactor in September 2011.