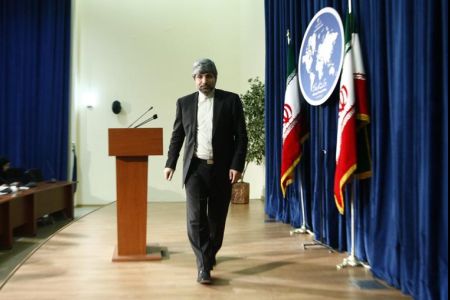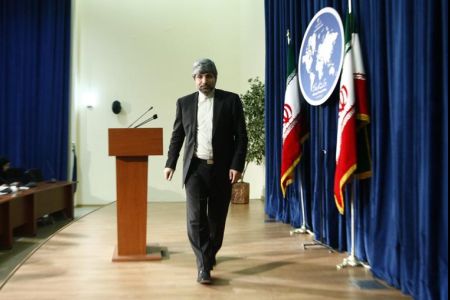 Iran's Foreign Ministry Spokesman Ramin Mehmanparast has ruled out the possibility of any talks between Iranian and American officials on the sidelines of the Kabul Conference.
"A meeting between Iranian and US officials in Kabul is not possible," IRNA quoted Mehmanparast as saying on Tuesday in his weekly press conference.
He added that Iran would refuse to engage Washington due to the "hostile policies of the US," as well as its efforts to impose unilateral and UN Security Council sanctions against Tehran.
Describing Iran as the biggest victim of terrorism, Mehmanparast lashed out at the US for backing militants, who claimed responsibility for the terrorist attack outside a Zahedan mosque on July 15.
Mehmanparast also stated "improper treatment of Iranian nationals," as another reason for Tehran's refusal for such a meeting.
The remarks were made after reports last week suggested the US Congress had expressed readiness for negotiations with Iran through Swiss Ambassador to Tehran Livia Leu Agosti, whose embassy represents US interests.
Criticizing Western failure to recognize and address the major problems in the war-torn country, Mehmanparast stressed that Iran's presence at the ninth international conference on Afghanistan would play a major role in resolving instability.
"We believe regional and neighboring states can play a significant part in establishing peace and security in Afghanistan, as well as combating terrorism, extremism and drug trafficking," he continued.
Afghanistan is hosting the security conference for the first time.