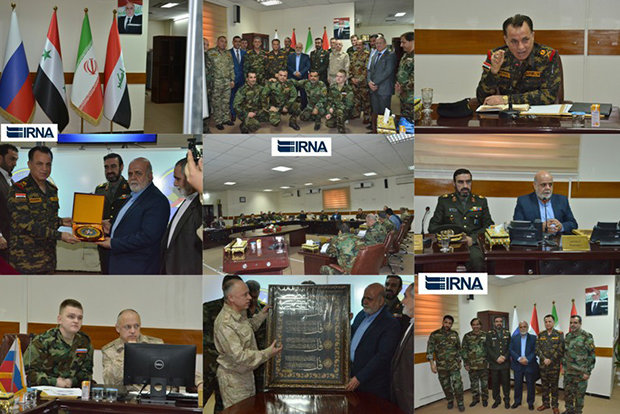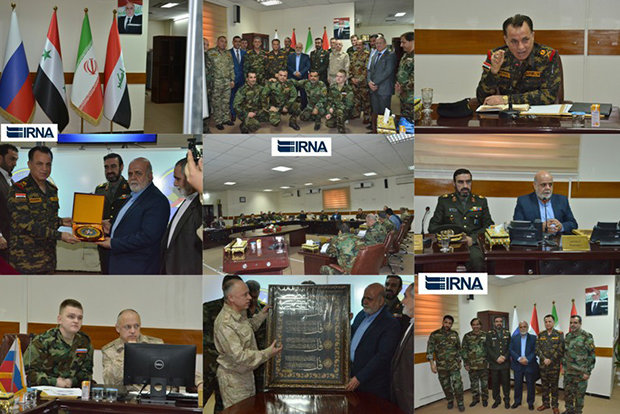 High-ranking officials from Iran, Russia, Iraq, and Syria held talks about a range of security issues in Baghdad and stressed the need to boost cooperation between the four countries in the fight against Takfiri terrorist groups.
During the Sunday meeting of the Intelligence Center of Iran, Russia, Iraq, and Syria chaired by Iraq's Director of Military Intelligence Major General Saad Mezher Al-Alaq, the participants discussed activities of the four countries in the security and intelligence fields and counter-terrorism.
Speaking at the session, Major General Alaq expressed his gratitude to Iran for supporting the Iraqi nation in the fight against ISIL and said although the terrorist group was defeated in Iraq, vigilance should be exercised to counter their activities to insecure the Arab country under new names.
The Iranian ambassador to Iraq, Iraj Masjejdi, also praised the role of the intelligence center in the collapse of ISIL and thanked all members of the quadrilateral coalition, including Russians and Syrians.
Source: IRNA