Iran
Iran-Russia ties benefit entire region, Rouhani tells Putin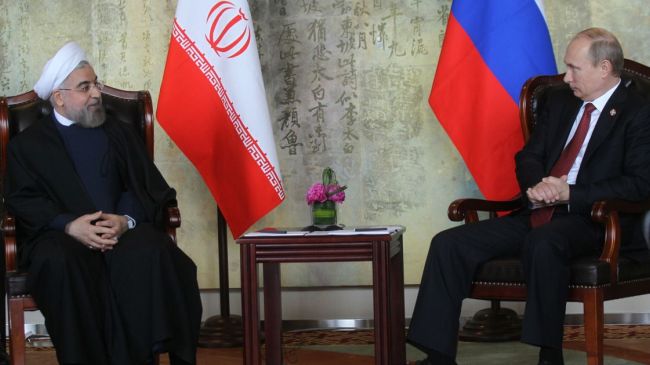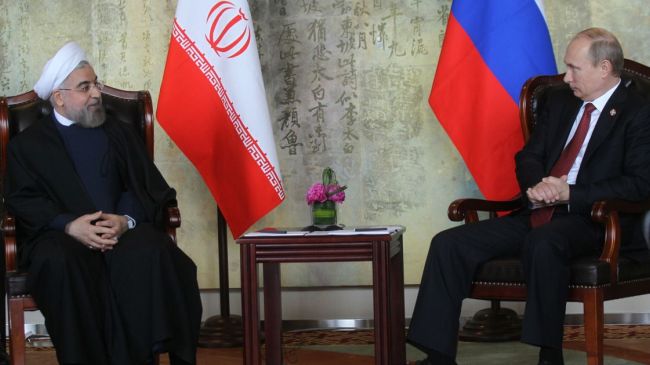 Iranian President Hassan Rouhani says cooperation between Iran and Russia will contribute to the establishment of stability and security in the region.
In a meeting with his Russian counterpart Vladimir Putin on Wednesday, Rouhani underlined the need for the further promotion of bilateral ties between the two countries.
"Russia is not merely a neighbor which has a deep history of relations with Iran, and certainly the development of cooperation and partnership between the two countries will pave the way for a secure region," Rouhani said.
The Iranian president said that Tehran-Moscow cooperation over the past few months has significantly contributed to regional peace.
Touching on bilateral ties, Rouhani also said that Iran is keen to expand all-out relations with Russia, adding that the development of cooperation between the two countries will benefit not only the two countries but also the entire region.
Putin, for his part, described Iran and Russia as two old neighbors and reliable partners, saying the two countries share similar stances even under critical global conditions.
He stressed that the two countries need to tap into their vast potentialities to further boost ties.
Tehran and Moscow shoulder a heavy responsibility to safeguard the stability, security and development of the Caspian Sea region, Puttin concluded.
The meeting came on the sidelines of the fourth summit of the Conference on Interaction and Confidence Building Measures in Asia (CICA) in Shanghai, China.
CICA is a multi-national forum to enhance cooperation in a bid to promote peace, security and stability in Asia.
The forum groups 24 countries, among them Afghanistan, Azerbaijan Republic, China, Egypt, India, Iran, Kazakhstan, Kyrgyzstan, Pakistan, Russia, Turkey and the United Arab Emirates.