Iran
Middle East
Syria
Turkey
Iran, Russia, Turkey reaffirm commitment to Syria sovereignty, territorial integrity
Iran, Russia, and Turkey that act as the guarantors of an all-Syria ceasefire have issued a joint statement in support of the resolution of the Arab country's conflict on the sidelines of a gathering aimed at devising a new constitution for the war-weary nation.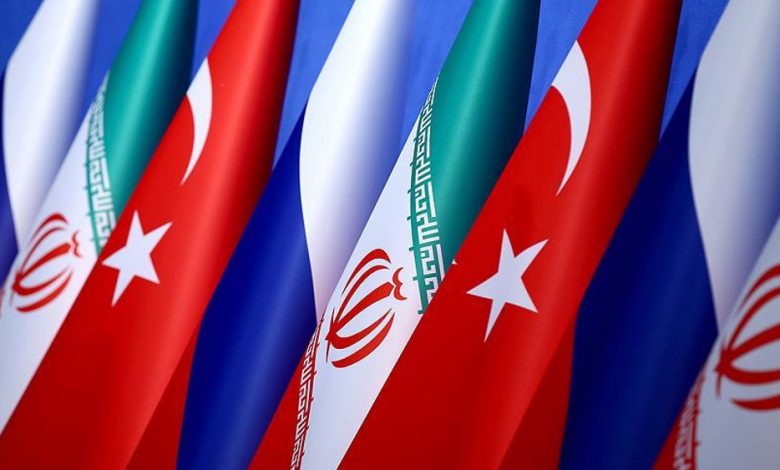 Cited by IRNA on Thursday, Iran's Foreign Ministry Spokesman Saeed Khatibzadeh announced the release of the statement during the ongoing fifth meeting of the Constitutional Committee in Geneva.
Since January 2017, Moscow, Tehran, and Ankara have been mediating peace negotiations between representatives of the Syrian government and opposition groups in a series of talks held in the Kazakh capital Astana (now named Nur-Sultan) and other places, including the Russian resort city of Sochi.
The talks are collectively referred to as the Astana peace process.
The first round of the Astana talks commenced a month after the three states joined efforts and brought about the countrywide ceasefire in Syria and assumed the role of the truce's guarantors.
The negotiations have helped significantly reduce the violence gripping the Arab country by establishing de-escalation zones there, and also led to the formation of the Constitutional Committee.
The trilateral statement was released following consultations among the trio's officials, representatives of various Syrian sides, and United Nations Special Envoy for Syria Geir Pedersen.
It featured a number of key points, including renewed emphasis on respect for Syria's sovereignty and territorial integrity by all the concerned parties.
The joint statement underlined the role that was being played by the Committee and its contribution to talks that take place within the Astana format. The three guarantors, therefore, stressed that the Committee must be allowed to further its progress without outside pressure and any imposed timetables so it can reach a conclusion that could be put to vote by the Syrian people.
The trio finally urged the continuation of the Astana process talks, including an upcoming meeting that is expected to gather various sides in Sochi on February 16 and 17.
Syria began to be grappled by foreign-backed violence in 2011. Matters worsened significantly after the Takfiri terrorist group of Daesh took on the country and neighboring Iraq three years later.
Before the guarantors launched their political and intermediary efforts, Iranian military advisory assistance and Russian aerial support helped Syria retake one territory after another from the militant outfits and the Takfiri group that it eventually defeated in late 2017.