Syria
Iran, Russia, Turkey to hold new Syrian talks in Astana next week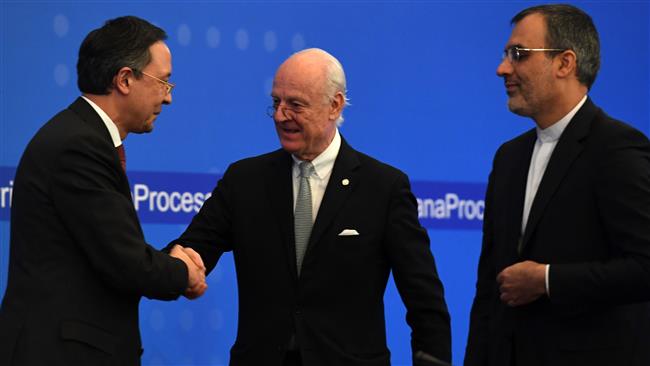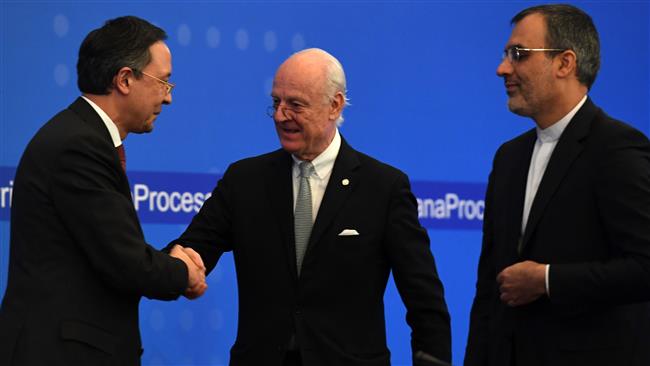 Iran, Russia and Turkey will hold a fresh round of talks in the Kazakhstan's capital of Astana next week to discuss ways to solve the Syrian crisis, Russian Foreign Ministry says.
"The preparations are underway, we assume that the meeting in Astana will take place on February 15-16," Russian Foreign Ministry's spokeswoman Maria Zakharova told a press briefing.
She added that the scheduled meeting in Astana is part of measures aimed at finding a diplomatic resolution to the crisis in Syria.
"It is a part of efforts, joint efforts aimed at the settlement of the political crisis," Zakharova said.
On January 23-24, Astana hosted Syrian talks organized by Iran, Russia and Turkey, with the presence of representatives of the Syrian government and opposition groups.
At the end of the talks, Tehran, Moscow and Ankara agreed on the establishment of a trilateral mechanism to support the ceasefire in Damascus.
The trio stressed that there was no military solution to the Syria conflict and it can be only resolved through a political process based on full implementation of the United Nations Security Council Resolution 2254.
Experts from the three countries and the United Nations held a technical meeting in Astana on February 6 behind closed doors on the implementation of a ceasefire across Syria, which came into effect late last year.
The nationwide ceasefire, which was brokered by Russia and Turkey with the support of Iran in December 2016, is the extended version of an earlier truce that ended years of fighting in Aleppo and put the strategic city back under Damascus control.
Syria's warring sides will resume their talks in the Swiss city of Geneva on February 20. The upcoming negotiations will be held under United Nations auspices.
The Geneva talks were originally planned to take place on February 8, but the United Nations Syria envoy Staffan de Mistura said he had rescheduled them to take further advantage of the fruits of the Astana discussions.
Over the past almost six years, Syria has been fighting foreign-sponsored militancy. The UN special envoy for Syria estimated in August last year that more than 400,000 people had been killed in the Syrian crisis until then.
The UN has stopped its official casualty count in the war-torn country, citing its inability to verify the figures it receives from various sources.