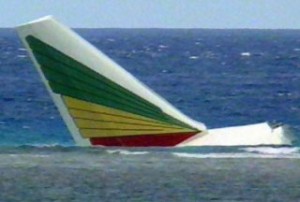 Iranian Parliament Speaker Ali Larijani offers condolences to his Lebanese counterpart Nabih Berri on the crash of an Ethiopian plane off the coast of Lebanon.
"Iran is deeply saddened by the death of 90 passengers aboard the Ethiopian plane that crashed after taking off from Beirut," Larijani said in his Monday message.
The members of the Iranian Majlis pray for patience and tolerance for the families of the victims, he continued.
The Ethiopian Airlines passenger plane — which was en route to the Ethiopian capital, Addis Ababa, with 90 people aboard — crashed into the Mediterranean early Monday, shortly after take-off from Beirut International airport.
The passengers include 54 Lebanese, 22 Ethiopians, one Iraqi, a French woman, a Syrian and seven crew members. Several dual nationals including two British-Lebanese, one Canadian-Lebanese and a Russian-Lebanese were also on the jet.
Lebanese officials announced that all 90 passengers aboard the plane were feared dead. Rescue operation teams have managed to recover 23 bodies from the crash site.