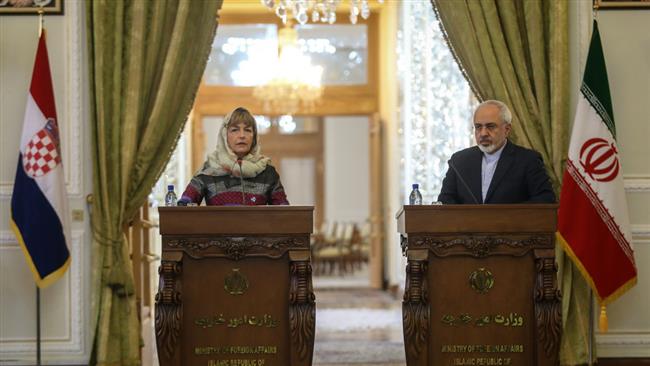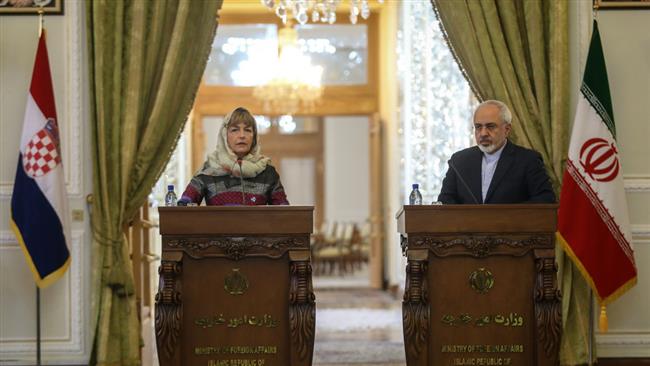 Iranian Foreign Minister Mohammad Javad Zarif says Iran and Saudi Arabia need to find a joint solution to help tackle problems in the Middle East region.
"We hope that the Saudi government would adopt a good neighborly approach based on the facts on the ground to pave the way for further cooperation in the very sensitive region of the Middle East," Zarif said at a joint press conference with Croatian Foreign Minister Vesna Pusic in Tehran on Sunday.
"There is no obstacle to cooperation between Iran and Saudi Arabia. The two countries need to come up with a joint solution to regional problems," he added.