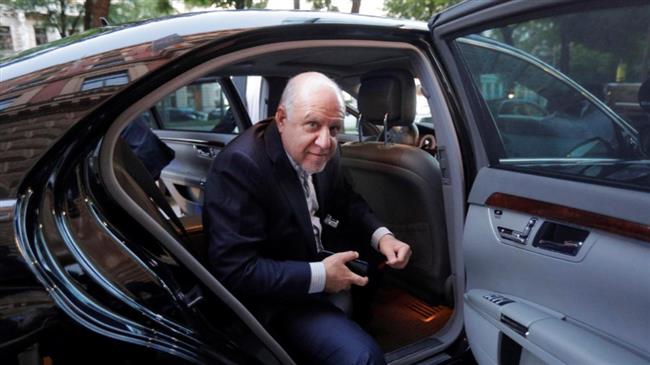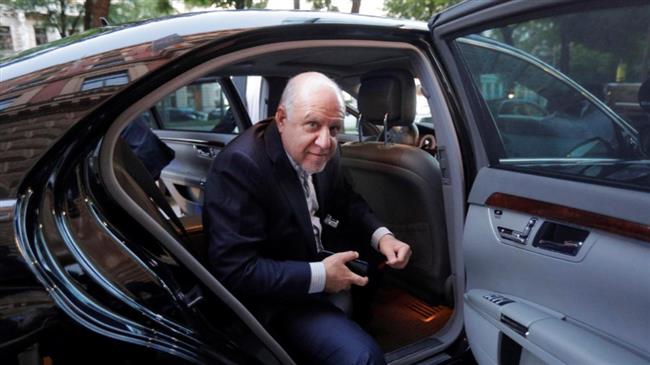 Iranian Minister of Petroleum Bijan Zangeneh and Saudi counterpart Khalid al-Falih have held talks in Vienna just before the OPEC group met to decide on policy, the Shana news service reported.
"We are cooking something," Zangeneh told reporters after meeting the Saudi energy minister.
The Friday morning meeting came after Zangeneh on Thursday abruptly walked out of a meeting chaired by Falih, saying that the discussions had not gone well and doubting whether OPEC could reach any consensus.
Saudi Arabia is pushing for a hike in oil output, putting the fate of an 18-month-old supply-cut deal between OPEC members and allied countries credited with clearing a global oil glut and lifting crude prices in jeopardy.
The Saudi push is viewed as a bid to appease the United States which is on course to reimpose sanctions on the Islamic Republic, including on its oil sales.
Riyadh has said it is ready "to mitigate the effects of any supply shortages" from US sanctions on Iran's oil.
Saudi Arabia is reportedly under pressure from its US ally to open the spigots as Trump hopes for lower pump prices ahead of November's mid-term elections.
Zanganeh, speaking to reporters on the sidelines of a Vienna seminar earlier this week, accused Trump of trying to politicize OPEC and said it was US sanctions on Iran and Venezuela that had helped push up prices.
Reuters, quoting unnamed OPEC sources, said Iran had demanded that US sanctions be mentioned in the group's post-meeting communiqué.
Zangeneh has insisted the members don't overstep their quotas and infringe on the market share of Venezuela and Iran.
The 14-nation OPEC and its 10 non-member partner nations, known as OPEC+, are in the midst of an agreement that runs through the end of the year, under which they have trimmed production by 1.8 million barrels per day.
Saudi Arabia claims that production restraints and geopolitical factors have actually seen output fall by far more, to around 2.8 million bpd.
Reports said the Saudi proposal, backed by Russia, would allow several hundred thousand more barrels of oil to come to the market without amending the milestone pact — paving the way for a face-saving compromise with Iran.
But Iraqi Oil Minister Jabbar al-Luaibi suggested it was far from a done deal, stating that the proposal was not approved by "everybody".
OPEC needs the agreement of all members to clinch a deal and Iran's potential veto has support from Iraq and Venezuela.
Zangeneh also said on Friday OPEC would change the structure of the current deal, but did not elaborate.