Economy
Iran
Middle East
World News
Iran Says Capable to Restore Oil Output in 3 Days
Iranian Oil Minister Bijan Namdar Zanganeh reassured that the country's oil output can increase to pre-sanctions' volume 3 days after limitations are removed.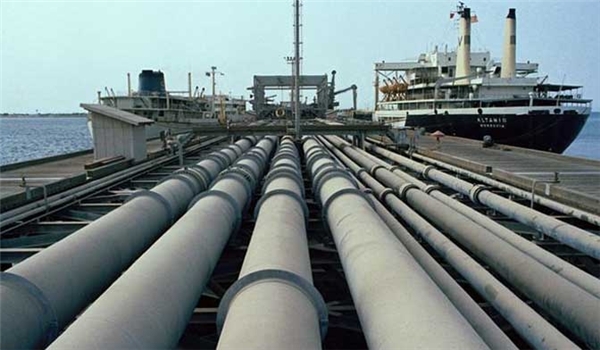 "In case sanctions on Iran's oil exports are lifted, we would restore oil production to pre-sanction level in three days," said Zanganeh on Tuesday.
He ruled out the idea that US sanctions have badly hurt the country's production and exports capacity, saying output would be back to normal very quickly once the American bans are removed.
Iranian authorities insist sales through unconventional channels have continued over the past months, despite Washington's unilateral sanctions imposed in November and tightened in May.
Reports earlier on Tuesday suggested that China, Iran's main buyer of oil before the sanctions, had imported eight percent more of Iran's crude in July this year.
China's defiance in continuing imports of Iranian oil is said to be a headache for the administration of US President Donald Trump, which recently estimated that between 50 and 70 percent of Iran's oil exports now head to China.
Zanganeh said on Tuesday that output of petrochemical products in Iran had doubled compared to 2013, adding that the country would exceed a target of 100 million tons a year of output of refined products in 2021.
Earlier this month, a senior Iranian official announced that the country will be able to export oil via the Eastern parts of the Strait of Hormuz and bypass the waterway once the Goreh-Jask pipeline will be completed.
After completion of Goreh-Jask oil pipeline by March 2021, Iran can circumvent Strait of Hormuz and export its first oil freight via east part of it, Head of Petroleum Engineering and Development Company (PEDEC) Touraj Dehqani said on August 14.
Goreh-Jask project is a two-billion-dollar project, of which $500 million to $600 million is consumed on supply of pipes, he said.
Having 1,000-kilometer Goreh-Jask pipeline completed relying on domestically produced pipelines, oil will be exported through a land road instead of a maritime route, Dehqani added.
The capacity of Goreh-Jask pipeline is about one million barrels of oil per day, he said.
Tanks, with the total capacity of 20 million barrels are to be established in Jask region to back oil exports from Jask oil terminal, the official added.
Despite the US sanctions, many countries, including China, still continue oil imports from Iran.