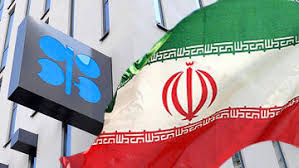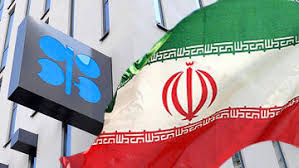 Iran has called on the Organization of the Petroleum Exporting Countries (OPEC) to prevent efforts by certain member states to take over its share of the oil market in what is seen as a reference to speculations that Saudi Arabia would pump more oil to fill Iran's gap once US sanctions against the Islamic Republic take effect.  
Kazem Gharibabadi, Iran's representative to international organizations based in Vienna, was quoted by media as saying that the OPEC should do more to "fully protect" its member states against countries that he said were trying to politicize the group.
Gharibabadi – who was meeting OPEC Secretary-General Mohammad Barkindo – described as "illegal" a decision by the United States to restore sanctions against Iran – including those that would target the country's oil exports within the next few months.
He said US sanctions should not become a tool at the hands of other OPEC member states to assume Iran's share of the market.
In May, US President Donald Trump announced that he would take America out of a 2015 nuclear agreement with Iran that had seen a large portion of sanctions against the country lifted.
The first wave of sanctions that were restored in early August largely targeted Iran's access to the US Dollar. The second wave that would strike in early November would target Iran's oil exports.
Following his announcement that he would reimpose sanctions against Iran, Trump called on OPEC to pump more oil to bring down prices. Energy ministers of Saudi Arabia and Russia accordingly said in May they were prepared to increase their supplies to calm consumer worries about supply once Iran sanctions take effect.
This, however, drew the immediate reaction of the Islamic Republic.
"No other OPEC member state can take over the market share of other member states under any condition and no such authorization was ever issued during the Organization's last Ministerial Conference," Gharibabadi was quoted as saying by Iran's Shana news agency.
"Besides, the technical conditions of other producers do not allow this."
He further emphasized that OPEC needed to remain an independent organization immune to political pressures.
Gharibabadi also said all OPEC member states needed to implement the decisions of the Organization's Ministerial Conference and avoid any interpretation of those decisions that would undermine them.
On November 4, Washington would reimpose sanctions on Iran's oil exports and energy sectors, financial institutions conducting transactions with the Central Bank of Iran, as well as sanctions related to Iran's port operators and shipping sectors, Reuters reported.
US officials have already said the sanctions would be meant to lower Iran's oil exports to zero.
Iranian officials have repeatedly denounced the sanctions as illegal and have emphasized that the country would try to find mechanisms around the sanctions and keep its oil exports continuing.