Iran
Middle East
North America
Iran says ready for defense if US miscalculates deterrent power
Iran has slammed the new psychological war waged by the outgoing US administration against Tehran, warning that the country will strongly defend its interests in case of any miscalculations by the United States in the region.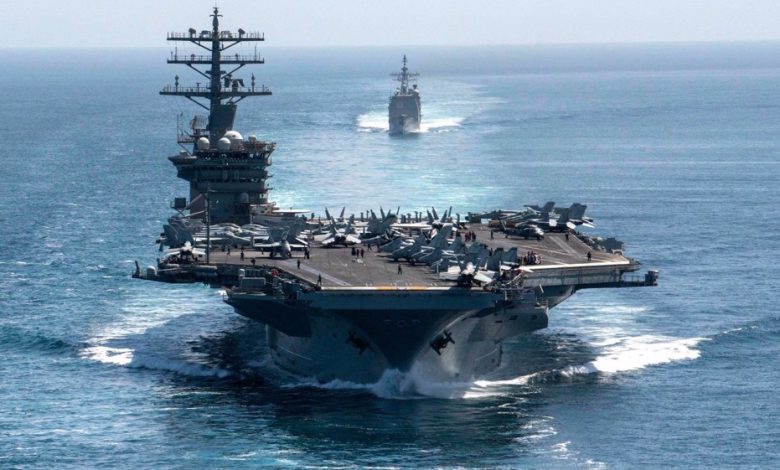 Speaking at a press conference on Tuesday, Ali Rabiei, the Iranian administration's spokesman, said Tehran has evidence that some in the US are seeking to trigger a new conflict in West Asia.
"It is very unlikely that the US administration will miscalculate Iran's resolute intentions as well as its deterrence and retaliation capability. We have made it clear to them that we will not start any war directly or indirectly, but if a blatant mistake is made by the United States, we will defend our security and vital interests with full force," Rabiei added.
The remarks come amid heightened tensions between Iran and the US in the final days of President Donald Trump's administration.
On Sunday, acting US Secretary of Defense Christopher Miller instructed the USS Nimitz to remain in the Persian Gulf due to what he described as Iranian threats "against President Trump and other US government officials," reversing an earlier decision to move the aircraft carrier out of the Middle East.
Last week, two nuclear-capable American B-52 bombers flew over the Persian Gulf after nonstop flights to the region from their US-based hangars. The nuclear-powered submarine USS Georgia also arrived in the Persian Gulf accompanied by two American warships.
Rabiei said, "Regardless of the rumors about the war, we are closely monitoring all US military actions and movements in the region, and therefore we do not consider these rumors to be a cause for any concern. I emphasize that every adventurism will be answered decisively."
He also stressed that Iran has confidence in its deterrent power and cautioned warmongers against the consequences of any acts of adventurism.
"In recent days, and in the aftermath of the psychological war, the losers, who are spending their final days in office, continue to beat the drums of war, and they may be maliciously seeking conspiracies to complicate the situation," the Iranian official noted.
However, he added, these propaganda attempts will neither compensate for the failure of the anti-Iran pressure policy, nor bring about victory for a president who has been defeated in elections.
Rabiei further said the Iranian government will continue its efforts to neutralize sanctions instead of paying attention to the psychological warfare against the country.
Iran has been under a series of illegal sanctions imposed by the US since 2018, when Trump withdrew Washington from the 2015 nuclear deal, officially known as the Joint Comprehensive Plan of Action (JCPOA).
The US unleashed the so-called maximum pressure campaign and targeted the Iranian nation with the "toughest ever" restrictive measures.