Iran
Middle East
World News
Iran Says Ready to Mediate between Azerbaijan, Armenia
Iran's Foreign Minister Mohammad Javad Zarif voiced Tehran's readiness to mediate between Azerbaijan and Armenia following a flare-up of tensions between the two neighbors.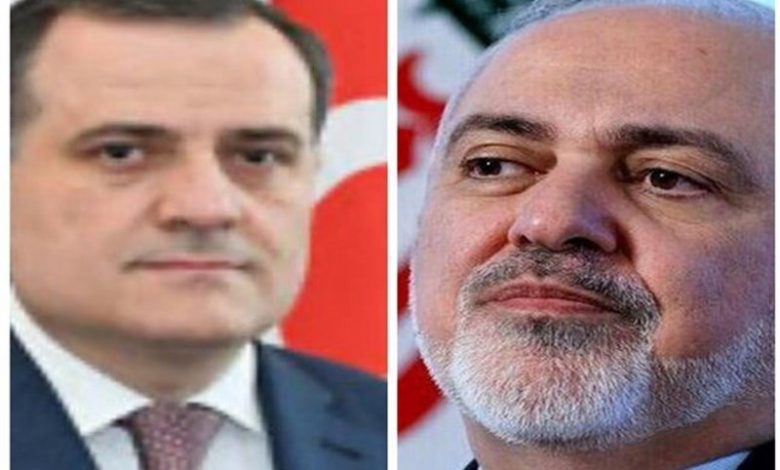 In a telephone conversation with Azerbaijan's new Foreign Minister Jeyhun Bayramov on Friday, Zarif congratulated the Azeri diplomat on his new post.
He also stressed the need to broaden the bilateral ties between Tehran and Baku.
The top Iranian diplomat further expressed regret at the recent clashes between Azeri and Armenian military forces and the deaths of a number of troops, and once again expressed Iran's readiness to mediate between the two countries to de-escalate the tensions.
Zarif had also held telephone conversations with his Azeri and Armenian counterparts on Tuesday, advising both sides to exercise restraint and initiate talks aimed at resolving rifts peacefully.
The clashes broke out on the volatile Armenia-Azerbaijan border on Sunday and have continued over the past days.
Fifteen soldiers from both sides and one civilian have died since Sunday in the clashes between the neighbouring former Soviet republics.