Iran
Saudi Arabia
Iran says Saudi crown prince making 'shameful, ridiculous' remarks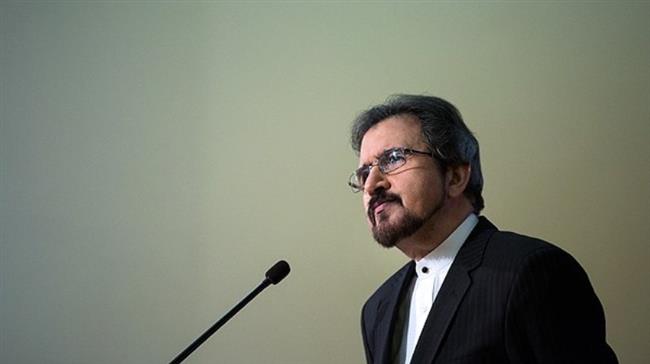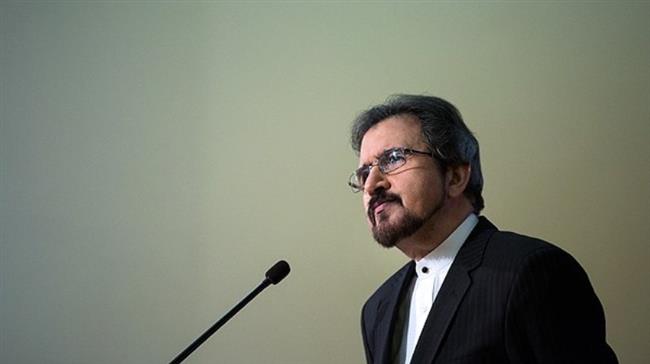 Iran says the recent Saudi policies are a "very sad tragedy," emphasizing that Saudi Crown Prince Mohammed bin Salman is paying billions of dollars to the United States and the Israeli regime to win their support.
"Amid the power struggle inside the Saudi royal family and in order to win the support of the US and, recently, the regime occupying [Jerusalem] al-Quds (Israel), he (bin Salman) is making every ridiculous and shameful remark in addition to paying billions of dollars of Saudi people's money, " Iranian Foreign Ministry Spokesman Bahram Qassemi said on Friday.
"The recent Saudi policies are a very sad strategy because a Muslim country with all its ostentatious claims is stooping to the level of a sycophant of the regime occupying al-Quds," he added.
In an apparent reference to Iran, the Saudi crown prince recently said the regimes in Saudi Arabia and Israel have "a common enemy" and that they could immediately normalize their relations once the Palestine issue is resolved.
Crown Prince Mohammed bin Salman says Saudi Arabia and Israel have a 'common enemy' and 'a lot of cooperation areas'.
In an interview with the TIME magazine published on Thursday, the first in line to the Saudi throne spoke of the prospect of Riyadh-Tel Aviv relations, describing the regime's conflict with the Palestinians as the only obstacle to the normalization of ties with Israel.
"We have a common enemy, and it seems that we have a lot of potential areas to have economic cooperation," the crown prince said.
In reaction to such comments, the Iranian spokesperson said the ambitions of the Saudi crown prince have no limitation and are turning out to be a "chronic and incurable disease."
Qassemi added that the neophyte and power-thirsty prince has closed his eyes on "all historical realities and seven decades of crimes by the child-killing" Israeli regime and in a "big and blatant act of treason" against the Palestinian cause, the prince spoke about Riyadh's alliance with the "illegitimate" Tel Aviv regime.
During an interview with the Atlantic published on April 2, bin Salman recognized Israel's right to exist, stressing that Israelis are entitled to their own land.
Saudi Arabia's Crown Prince Mohammed bin Salman recognizes Israel, stressing that Israelis are entitled to their own land.
"I believe that each people, anywhere, has a right to live in their peaceful nation. I believe the Palestinians and the Israelis have the right to have their own land," he said.
Qassemi said such claims indicate that bin Salman had not studied either history or geography and knows nothing about the suffering of Muslim nations, including the Palestinians.
He warned that all "divisive plots" hatched against Muslim countries during recent years have been aimed at creating terrorist and extremist groups such as Daesh, sowing discord among countries in the Muslim world, undermining the Palestinian cause and ensuring the Israeli regime's security.
This disgrace would definitely lead to an "ominous outcome" for Saudi Arabia and would be recorded as a "great disgrace" for Riyadh in the course of the Muslim world's developments, he pointed out.
In recent months, Saudi Arabia has been gradually softening its public posture toward Israel in what analysts describe as an attempt by Riyadh to prepare public opinion at home and elsewhere for the establishment of potential normal relations with Israel.
A dissident Saudi prince has revealed a series of "conditions" set by the US and Israel for bin Salman to secure their help in ascending to the throne at home, among them the normalization of Riyadh's ties with the regime in Tel Aviv.
A dissident Saudi Arabian prince says Israel and the United States have conditioned Saudi Crown Prince Mohammed bin Salman's future kingship to Riyadh's normalization of its ties with Tel Aviv.
Khalid bin Farhan Al Saud, who fled Saudi Arabia in 2007, made the remarks to the pan-Arab al-Hewar television channel in Germany, where he has obtained political asylum, Lebanon's al-Ahd news network reported on Thursday.
In June 2017, bin Salman, 32, replaced his cousin, Prince Mohammed bin Nayef, as the first in line to the Saudi throne. Nayef is reportedly under house arrest.
The young prince then launched a self-promotion campaign meant to consolidate his grip to power, as part of which hundreds of royals and high-profile businessmen were arrested and tortured over "corruption" charges. Most of them were later released under hefty cash settlements with Riyadh.