Iran
Middle East
Iran says to sell weapons only for 'defensive purposes'
Iran says it is not going to sell weapons to any country that asks for it, and has its own conditions for arms sales now that the UN Security Council's restrictions on Tehran's arms trade are lifted.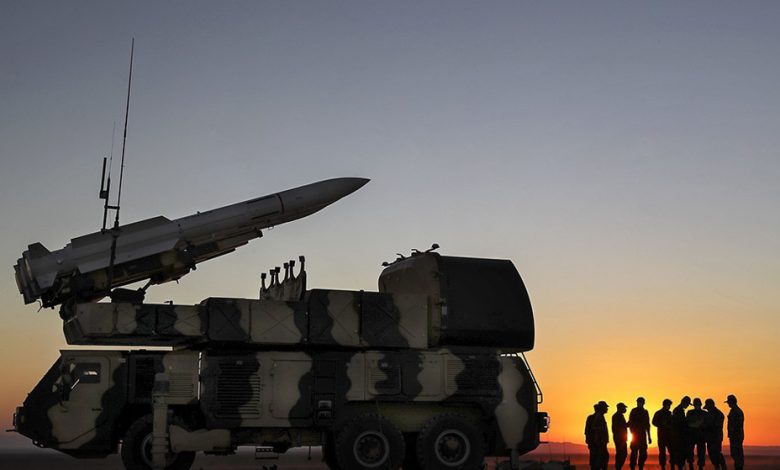 Government Spokesman Ali Rabiei said the country that buys Iran's weapons must pursue an ethical and responsible approach, refrain from warmongering, and want the weapons only for defense.
"Iran will make the decision [to sell its weapons] in full compliance with international rules and framework," he added.
"We are basically not a fan of weapons; we seek peace, and believe the region should not be turned into an arms depot," he told IRIB news agency.
He said it is the US policy to turn the region into a weapon warehouse and help American arms manufacturers to make more profit. "Their interests are always preferred to human lives."
However, he added, Iran does not agree that the region be filled with weapons, and will never move toward that path and fall in that trap.
Rabiei said Iran's policy is a defensive one, and the country has not initiated any war during the past centuries. "The country's arms strategy is based on defense."
Last Sunday, Iran's defense minister said the Islamic Republic is going to support the countries that seek to defend their existence.
Brigadier General Amir Hatami said Iran will sell arms to countries despised by the United States if they ask for it.
"Many countries have already talked to us; we have held negotiations with some countries, and the grounds are totally prepared for exchanges [of weapons], both for selling [arms to other countries] and for supplying certain needs [buying weapons]," Hatami said.
"Of course our sales will be much more extensive [than our purchases]," he added.
The defense minister said all nations have the right to defend their territorial integrity, and Iran will be a good and successful actor in this regard as it seeks to preserve peace.
In line with a historic 2015 nuclear deal, officially known as the Joint Comprehensive Plan of Action (JCPOA), the UN Security Council's embargo on trade in conventional weapons with the Islamic Republic ended on Sunday. The nuclear agreement had been endorsed by the Security Council in the form of Resolution 2231.
The development came in spite of months-long attempts by the United States to keep the arms embargo in place.