Iran
Iran says will make stronger missiles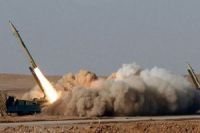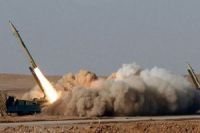 A senior Iranian commander says Iran's missile capability will not be part of any negotiations, as the country is determined to enhance that capability.
According to Press TV, Brigadier General Amir-Ali Hajizadeh, commander of the Aerospace Division of the Islamic Revolution Guards Corps (IRGC) said "Iran's defense capabilities will not be on the agenda of any negotiations, but Iran will enhance its defense and missile capability."
The commander stressed that Iran's missile know-how is completely indigenous.
Hajizadeh argued that the West's pressures against Iran over its nuclear energy program are aimed at laying the groundwork for discussing Tehran's missile capability and the country's connection with Hezbollah resistance movement in the course of nuclear talks.
He noted that Iran will never enter such discussions, adding, "We are not optimistic about nuclear talk, but the administration should continue this process."
In February, Wendy Sherman, Washington's top nuclear negotiator in talks with Iran, said during a Senate hearing that the Islamic Republic's ballistic missile program would be addressed as part of a comprehensive nuclear deal.
White House National Security Council (NSC) Spokeswoman Bernadette Meehan also said in February that the US aims to stop Iran's missile tests under a final deal over Tehran's nuclear energy program.