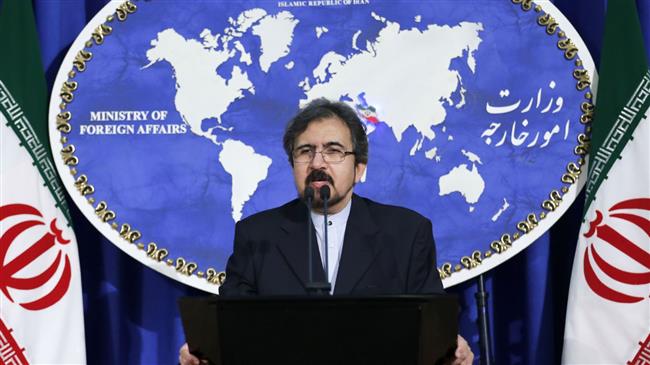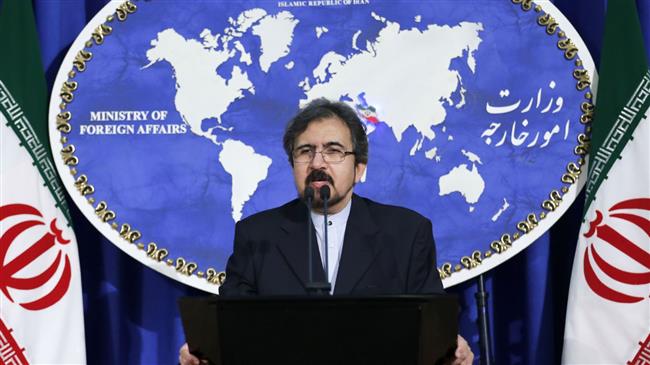 Iran says it will work with any government which is formed in neighboring Iraq after two political factions created an alliance that would give them a majority bloc in parliament.
"We will work with any government linked with any political party and faction in Iraq, because the two countries are neighbors and must cooperate and work together," Foreign Ministry spokesman Bahram Qassemi told reporters in Tehran.
"What matters to Iran is the realization of what the Iraqi people want," he added.
His comments came a day after lawmakers following senior cleric Muqtada Sadr and Prime Minister Haider al-Abadi said they had created an alliance that would give them a majority bloc in parliament to form a government.
Parties led by leader of Badr Organization Hadi al-Amiri and former premier Nouri al-Maliki also said they had formed their own alliance, which featured the lion's share of the seats at the legislature.
The 329-seat legislature is to come together on Monday to elect a speaker and launch the government formation process.
Iraqi political factions, which did best in the country's May parliamentary elections, announce separate alliances within the legislature, which they claim enables them to form the country's new government.
Divisive US policies  
Late Sunday, Qassemi hit out at "absolutely ridiculous" allegations made by US Secretary of State Mike Pompeo of Iranian transfer of missiles to Iraq.
The spokesman said Washington will not succeed in hampering longstanding relations between Tehran and Baghdad through its divisive policies.
His made the remarks after Pompeo expressed "deep concern" over reports of Iran allegedly moving ballistic missiles to Iraq. "If true, this would be a gross violation of Iraqi sovereignty and of UNSCR 2231," Pompeo tweeted.
Speaking to ILNA news agency, Qassemi dismissed the "utterly ridiculous" remarks as an attempt to deceive public opinion.
"Interestingly enough, Pompeo has referred to a totally irrelevant resolution which has been already breached by the US itself," the Iranian spokesman said.
The UN Security Council Resolution 2231 endorsed a nuclear deal in 2015 between Iran and world powers. Tehran says the US withdrawal from the nuclear deal in early May 2018 is a violation of that resolution.
Qassemi urged the US to refrain from meddling in the internal affairs of Iraq, saying the US military presence is indeed the main cause of instability and insecurity in the Middle East.
"The Islamic Republic of Iran is the main source of stability and security in this region and is in the front line of the battle against terrorism and extremism," he went on to say.
Qassemi said Iran and Iraq have best-ever relations today and the US divisive policies cannot hamper longstanding historical, cultural and political relations between the two neighbors.
Iraq's Foreign Ministry says a Reuters report about the transfer of Iran's missiles to Iraq is without evidence.
The missile transfer claim was first made by Reuters, prompting Iran to vehemently reject it. "The report is solely aimed at creating fears among regional countries" and in line with Iranophobic policies, Qassemi said Saturday.
Iraq's Foreign Ministry on Sunday said it was "astonished" by the report.
"The ministry confirms that all Iraqi state institutions are committed to Article 7 of the Constitution, which states that Iraqi territory should not be used as a base or passage for any operation targeting the security of any other state," it said.