Iran
North America
Iran scientists ready to counter US bullying concerning use of nuclear energy: AEOI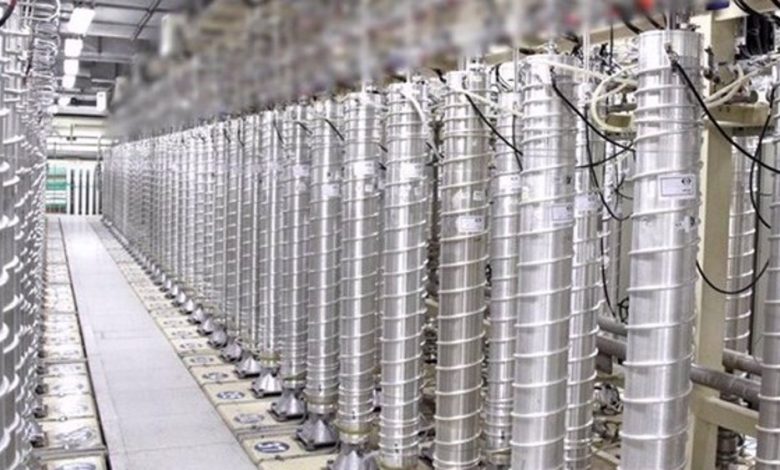 Iran's top atomic authority says Iranian scientists will confront the United States' bullying targeting the Islamic Republic's right to peaceful nuclear energy, asserting that the country will never give up this right in the face of Washington's one-upmanship.
"The Islamic Republic of Iran nuclear scientists, following the guidelines of the Supreme Leader (of the Islamic Revolution Ayatollah Seyyed Ali Khamenei), are ready to face the coercion and unilateralism of the US government relating to the use of the nuclear energy," the Atomic Energy Organization of Iran (AEOI) tweeted on Thursday.
Iran's strategic principles feature a far-seeing approach towards peaceful deployment of nuclear energy, the organization said, emphasizing the Islamic Republic's insistence on exercising its right in the area despite foreign pressure by noting, "Nuclear power will remain in the dominance of the Iranian nation forever."
The remarks came after US Secretary of State Mike Pompeo, the outgoing US administration's most prominent Iran hawk, tweeted a set of antagonistic comments targeting the country's nuclear program.
Rehashing his previous remarks, Pompeo wrote, "Iran claims it doesn't want a nuclear weapon, then threatens the world with its nuclear program."
Iran has consistently and irreversibly distanced itself from the unconventional weapons on religious and humanitarian grounds. Tehran's stance in the area has been sealed by a religious decree issued by Ayatollah Khamenei.
By "threatening the world," Pompeo was apparently referring to retaliatory steps that Iran began to take in 2018 to gradually reverse its commitments under a nuclear agreement with world powers.
The agreement itself, which is known as the Joint Comprehensive Plan of Action (JCPOA), has allowed Iran to take such countermeasures in case of non-commitment by the other signatories. Tehran only initiated the reprisal after the US illegally left the JCPOA and the Washington-allied members of the nuclear deal suspended their trade with Iran under the White House's pressure.